Would you deny that the design of exhibition stands in today's world can be boldly called a different type of modern artistic creation. A perfect exhibit image will only appear when every shade, halftone, color accent, or form element takes place in a complex puzzle. That said, each detail is not a trifle but an integral part of the design, the absence of which will stop the entire mechanism.
The specificity of the exhibition booth design is that it is not about functionality, but it also solves concrete tasks. A professional stand designer combines artists, engineers, marketing specialists, and psychologists. But, for sure, a team of well-coordinated professionals will find the best exhibit solution. The quality of work and professionalism of the engineers and designers determines whether the stand will fulfill the task assigned to it by the company.
Booth design does not exist in isolation; it should harmonize with the business concept of the trade show and conspicuously stand out against the background of neighboring displays.
To do this, you should also use the possibilities, the so-called functional design, i.e., replacement of design elements after installation of the exhibit. Such a transformation will allow you to adapt the counter to the conditions of the exhibition premises. A good designer can represent the trade booth in a new way by adding or changing a few minor details, making it a little different. Thus, there is a feeling that all the elements remain in their places, but the display looks dissimilar.
The props accompanying the exhibition display play an essential role in this. And, of course, such braces also require design: advertising, trade materials, brand souvenir products, presentations, employee uniforms, and other similar tools.
What design ideas make the trade show booth attract more exhibition traffic
Here are some ideas on how to make your trade show more efficient.
Some of them are conventional ideas but implemented by an expert designer in a way that exceeds expectations; some are fresh – don't cease to fascinate and appeal.
If you manage to implement just a few of the following, you might get more out of your next booth at the show.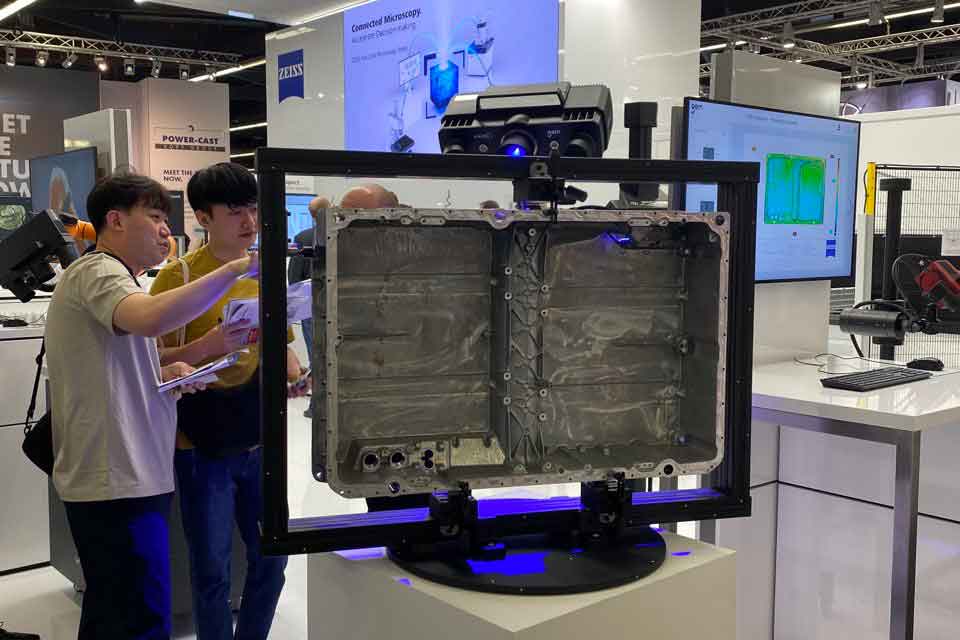 Do something completely different using what already works
There are so many talks about trends in trade show exhibits. Sometimes it can seem like too many – gadgets, apps, and social media devices, too many technologies to integrate into your existing trade exhibition plan. The thing is to create your trade show booth design by carefully choosing your exhibit elements. It's about combining old and new ideas. It's about trying something original and using proven ways to attract more potential customers.
The point is to create a unique display design that stands out from the background of other exhibition booths. Let your stand be the one that will be discussed both at the show trade and after it has been held. It creates new business opportunities: generation of more quality leads to your company and new opportunities for exciting collaborations with other members and new business alliances. Each participant can be a potential client for your business.
Use good "same old" ideas
Create your ideal meeting area. Find a solution – what can make this area suitable and unique simultaneously for the presentation of your products and services? This place could be near your banner

counter

or any other strategic location where you can easily invite visitors to tell them more about your offering.

Create a relaxing atmosphere for your visitors. Visiting

trade shows

is always exciting but also, in most cases, exhausting. Don't think that visitors who come to an exhibition think

 only about business purposes. They need comfort, and your

stand at the trade show

can be that "island" of comfort. Think about what you can offer visitors and your neighboring members who exhibit as you so they can come and relax. A combination of marketing and sales purposes can be ideal – if you can implement your brand's products into the lounge area.

Offer your visitors something exciting—schedule

 events at your

exhibition

counter

by the hour to attract more visitors. Announce the schedule in advance. Of course, such planned events should correspond to the exhibition's goals

.

Train your exhibiting staff in advance. They are the face of your

brand

at the

trade show,

and the success of your

exhibition

largely depends on them. Each employee must clearly understand their tasks and responsibilities, be adequately motivated, and be the persons are interested in talking to. People who appear interested in connecting with others will attract more potential customers. And, for sure, the staff must know all the "secrets" of communicating with visitors and potential customers.

Involve the visitors in the learning process.

Many visitors come to

exhibitions

to avoid missing the latest in their industry or market. They are ready to learn something new and innovative about discoveries and developments in their specific areas of interest. It makes sense to take advantage of this and offer them an educational experience while visiting your

booth.

The primary condition for this is the fascination with the learning process  
Use trending exhibition booth ideas:
Let your booth be an eye-catcher. Think "global." Oversized objects have long been a source of fascination for people. Find ways to get more significant with your booth at a trade show: giant photos, enormous branded merchandise, substantial TV screens? When your stand is a massive object, it will attract a lot of attention and beg visitors to climb inside and explore.
You can also use bright colors and lighting to add eye-catching elements to your booth design. However, avoid choosing colors that blend to be safe. Having invested a lot of money to exhibit at a trade show, your goal is to attract new leads and clients, so why blend in with everyone else?
Look up, looking for opportunities to expand your booth space. They're right above our heads! Most of us tend to think of things right in front of us. But one of the best ways to make your stand instantly bigger is to draw attention upward with vertical elements. Overhead displays or vertical hangings are visible from afar and attract pedestrians' attention on the show floor.
Another point is to draw attention to the ceiling with fabrics. Intricate patterns on fabric ceilings and lighting effects create an impossible atmosphere to ignore. Material illuminates with a softer, more atmospheric light than plastic. Show trade booths based on fabric structures allow for unusual designs. Such stuff is also something you can repeatedly use, which will increase the ROI of your booth.
Rise above your competitors, literally!
Use digital screens – signage. Anything with a screen can be converted into a promotional sign for your trade show. Because it is a digital design, it is versatile and a worthwhile investment. In addition, you can customize your message to visitors to fit the different trade shows you attend. Rent LED screens!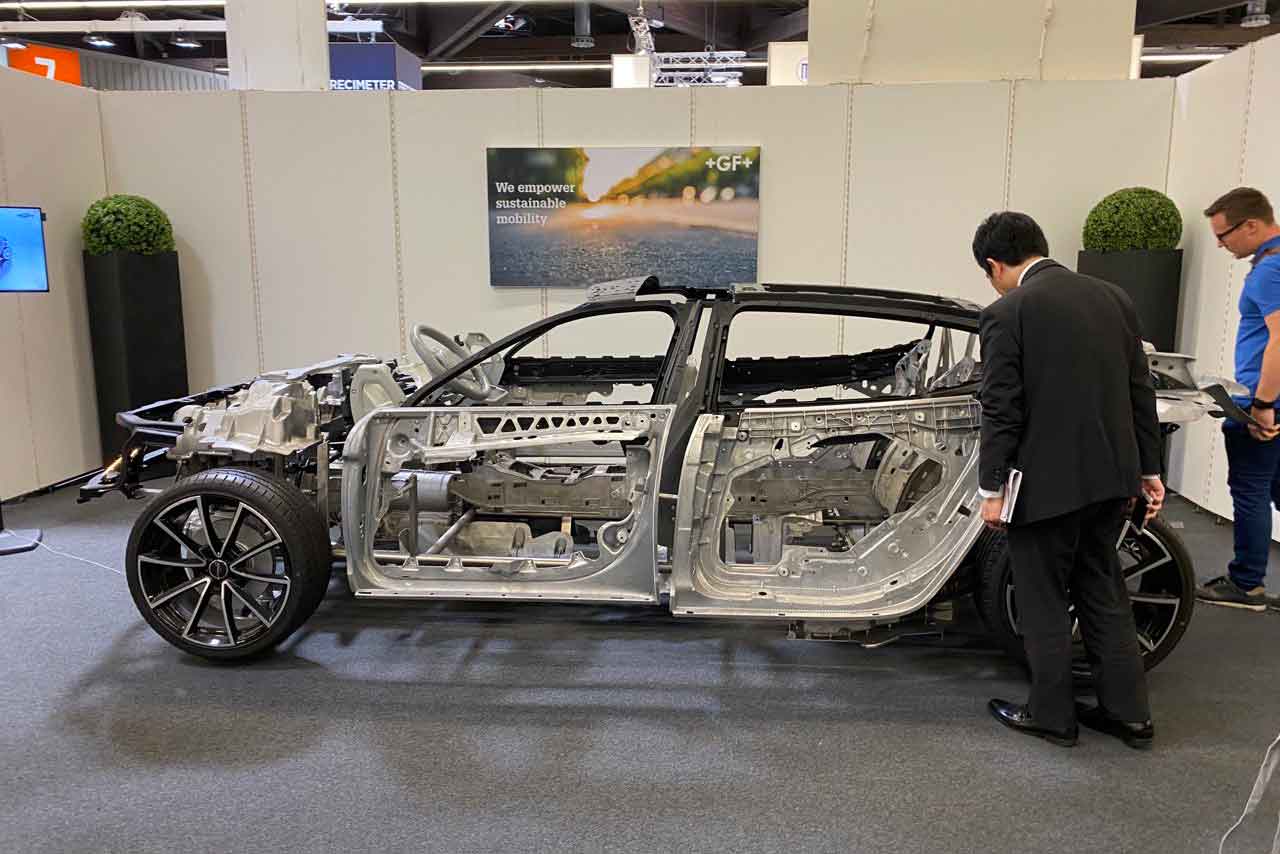 Other tips that we're sure you already know but still think it's worth reminding you
Never put off anything to be done for an exhibition event until the very last moment. Some of the above ideas will require you to prepare more time and care.
Start by taking to social media before the event to build excitement and hype. Show your potential visitors what amazing things your company makes for your booth and what they can expect if they visit your exhibit.
Keep using social media – let the attendees take pictures and post and share them online by setting up a photo booth or social media wall during the event.
Buy a modular booth once and use it many times and in many ways. This purpose includes blocks that can be assembled in various ways (think Lego constructor). Each element of this booth is made from modules, including a welcome podium, a digital screen holder, holders for the audio systems, a signage display entrance, and various walls and dividers. It's both a flexible design and the ability to add modular stands later, depending on needs. You can also take the opportunity to rent such a booth.
Adding unusual elements from various ideas, including those described above, will undoubtedly draw extra attention.
Don't forget to create a welcoming and inviting space if you have a large booth to work in; set up some chairs or other exhibition furniture (rental furniture) to make this area more comfortable. Let your visitors feel your care and gesture. You will feel their gratitude in return.
Offer snacks and water to visitors-it always works great. After spending the whole or even half a day at a trade show, they'll appreciate the opportunity to grab a snack or refresh themselves with some cool water.
Make sure you have a sufficient amount of brand merchandise available. Prizes and giveaways are also great for attracting more visitors to your booth. It's a proven way to draw potential customers and increase your brand awareness.
Prepare a registration sheet to collect and systematize leads, which will undoubtedly result from your participation in the trade show. It requires the basic details of the participants, such as their full names, contact number, and email address. Thus you will be able to contact them in a more personalized way that they will appreciate more than a regular email.
Adapt to the digital revolution if you want to show your reliability and flexibility to your customers at the same time. Use laptops and tablets for more than just demos; learn how to use your devices by preparing special programs or audio-visual presentations, or even turn the registration sheet into online form visitors can quickly obtain and fill out on the spot.
Always keep your website up to date. The client should be able to get acquainted with your products and brand in general with a few passes and clicks.
Offer attendees a deal designed exclusively for them at the trade show. It's a win-win way to close an agreement on the same day. Special offers generate excitement that attracts more people ready to accept your offer. They have a great incentive to make the purchase or deal for which they are attending the show. Of course, such a special offer must be designed and presented by the overall image of your brand.
Lastly, invite people to a fun party after the trade show event. While talking to attendees at the trade show, ask them about the party you plan to throw that night. This is another win-win way for your brand to connect with potential customers and, at the same time, recover from a busy day at the exhibition.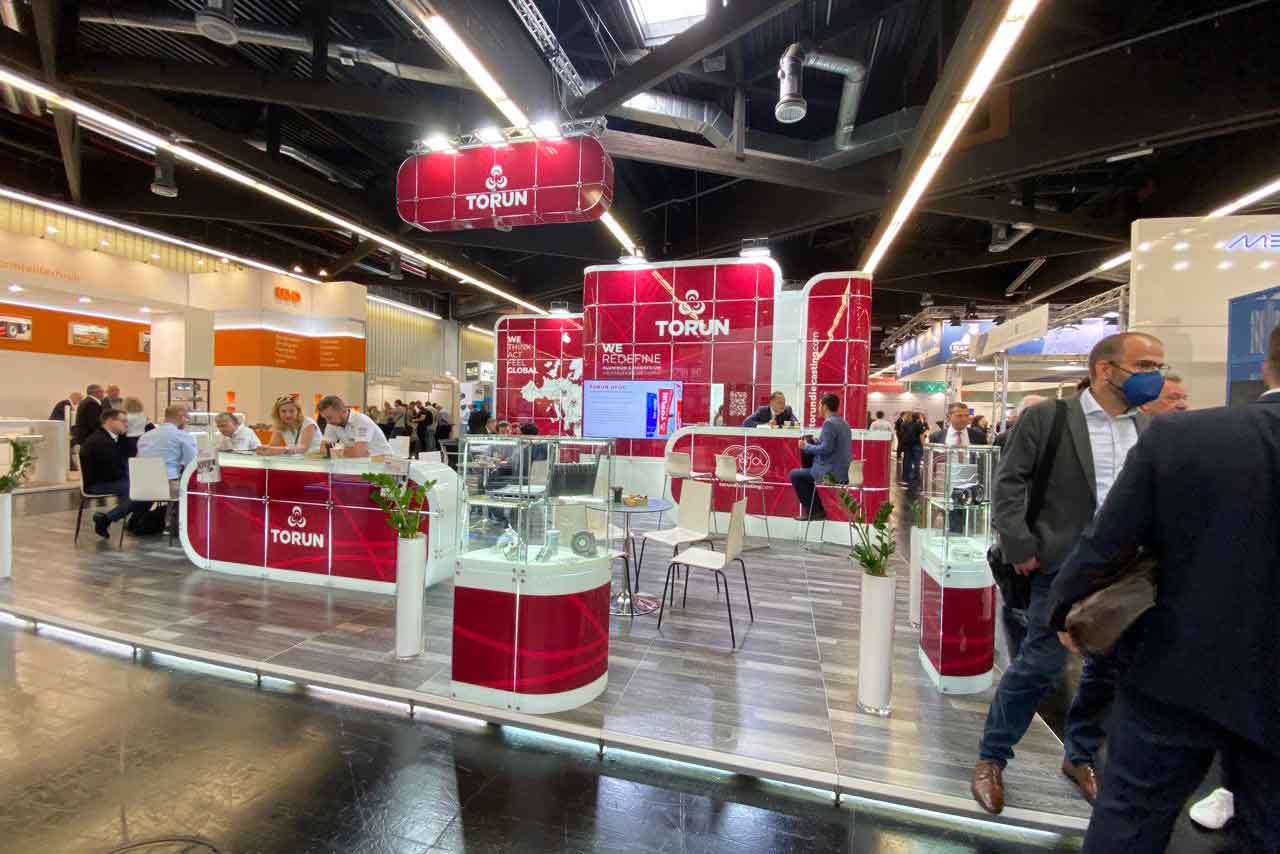 Why Exhibit at a Trade Show?
Exhibiting at the Trade Show has significant positive benefits for the company. Firstly, the exhibitions allow your company to demonstrate your products in person to your target market worldwide, increasing the company's trade. This, for sure, will bring high-quality leads and new potential customers and clients.
Participation in the trade show will also allow you to evaluate your competitors globally, their accents, ideas of the trade booths, displays, ways of communication, and interaction with the clients. So there for sure will be something to learn from them. 
Finally, attending a trade show helps you and your team identify the largest and most important players in your market field or industry and communicate with them. New suppliers and distributors, new trade markets, and even new employees are looking to join your company team to make it better and more efficient.