Portable display stands are small mobile modular structures easily transported in exceptional protective cases. These are also easy to assemble by the customer without special tools and the lack of specific skills.
Such portable display stands are assembled in a few minutes and can be immediately ready for the demonstration of goods to buyers or visitors of the event.
We offer you several options for ready-made solutions and portable display booths for sale. For example, suppose you choose one variant of the modular portable booth. In that case, you are buying several ready-made designs for various shows, as our modular systems are easily transformable to all possible designs available in the available modular panels. All available assembly options can be found in the system manual or by contacting our sales managers.
Where you use portable display stands
Portable display boards are used for all kinds of events. Customers mainly use our mobile displays at exhibitions. Demonstration structures assembled from our systems have repeatedly received awards from the organizers of exhibitions as the best trade show displays. Suppose you have a small space to demonstrate the benefits of your company. In that case, the best and most economically sound solution is to buy or rent portable display stands for exhibitions. Alternatively, you can use our portable expo displays for other events or marketing activities.
If your marketing department regularly organizes exhibitions for your company, the most cost-effective and efficient option is to use our portable exhibition stand. You will find many variations of such a stand design, even in the minor standard set-up from our company. The high ROI and ten years warranty on our aluminum frame system allow us to say that it is the best investment you can make in your marketing. You can also use these systems during any art-related event. Our plans also include portable glass displays.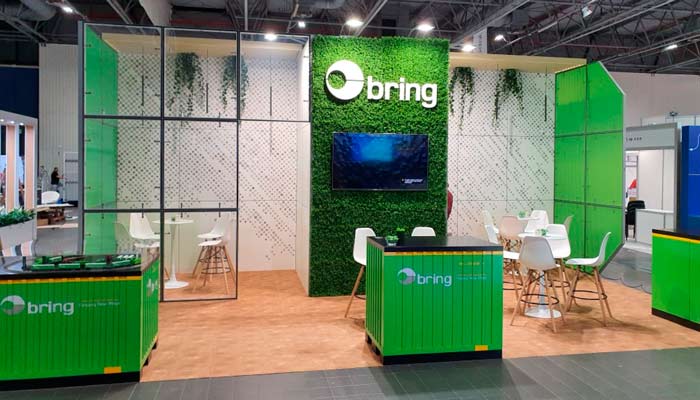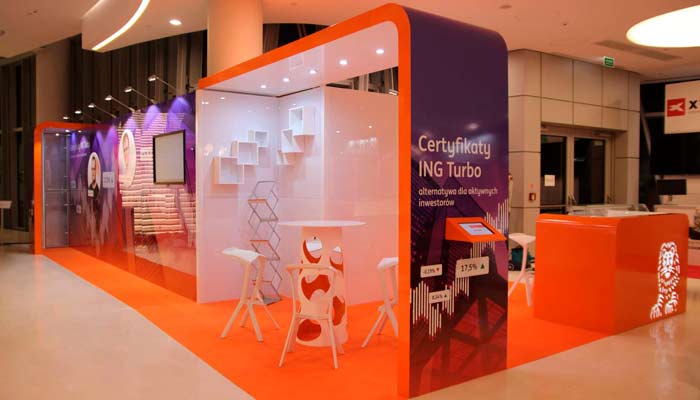 Use our systems for merchandising displays. With our portable prefabricated systems, you can create a modern and light atmosphere. Our designers always consider the customer's business and suggest graphics for the booth that will encourage more customer activity. A sea of visitors always flock to our organized places of sale. Modular display cases of our brand are lightweight and easy to assemble. You do not need additional staff to make the booth.
If you are planning a sales promotion event or introducing your potential customers to your new products, you can use our portable sales booth to organize your point of sale or demo. You will be able to use our modular systems for any sales-related event. We created the design with your customer communication needs in mind. All elements of the portable quilt display stand can be easily transformed to give you a look you need at a given moment.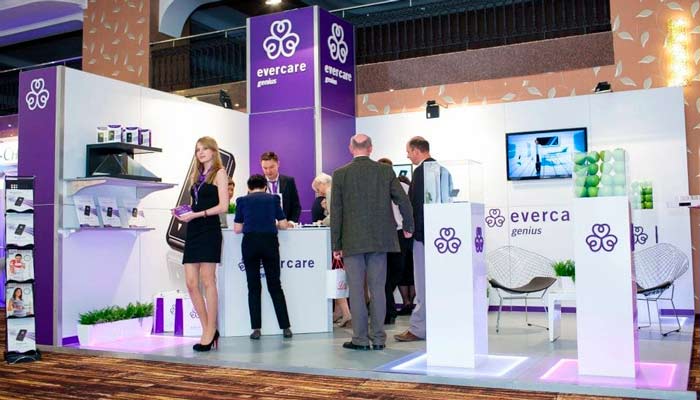 DO YOU WANT TO KNOW THE COST OF YOUR STAND?
SEND US THE REQUEST AND WE'LL DISCUSS IT!
Advantages of using our portable display stand for sale
How our portable display stands assembled
Examples of portable vendor booths
Cost of portable, modular display
Small Modular Booth
6x frames
18x connecting elements
6x graphic panel
1x top 75x50cm
1x trolley cover
10 years guarantee
Discount on repeat purchases of graphics
Modular Stand 12 Frames
12x frames
36x connecting elements
12x graphic panel
2x Upper profile
4x 3-side threaded profile
2x trolley cover
10 years guarantee
Discount on repeat purchases of graphics
Exhibition Booth 18 Frames
18x frames
52x connecting elements
18x graphic panel
2x upper profile
4x 3-side threaded profile
3x trolley cover
10 years guarantee
Discount on repeat purchases of graphics
The cost of modular display systems
Write your contacts, and we will contact you within 30 minutes about your project. Choose whether you prefer to buy a modular trade show booth or rent modular stands for booths.
FAQ about portable display stands
Other modular system products for the trade fair