Exhibit management for trade show and conference
We provide exhibit management services for our clients. Since participation in an exhibition or conference is a complex and multi-stage process, we offer our clients project management at all stages of preparation and participation in such events.
Building an exhibition stand or conference venue is not unlike building a house. First, creating and approving the project based on the available information and conditions is necessary. First, obtain approval, and the required documents, especially for large projects or two-story exhibition stands. After that, it is essential to prepare the elements and details of the future construction. Agree with contractors on additional services, such as renting equipment, organizing catering, making souvenirs, unique furniture, and decor elements. In addition, it is necessary to manage the logistics for each stage during the construction of the stand or venue, coordinate with contractors, and at the same time, not exceed the planned schedule for the construction. Organizing an event or building an exhibition stand never goes according to plan. That is why you need an experienced project manager to manage the processes, who, like a conductor, can lead all the functions and solve the problems that arise.
You can choose additional services that you may need at the exhibition:
DO YOU WANT TO KNOW THE COST OF YOUR STAND?
SEND US THE REQUEST, AND WE'LL DISCUSS IT!
Nuances of exhibition management services
By ordering exhibit management services in ESBAU, you remove the headache associated with organizing the event. If you have a small trade show booth, you may not need the whole list of tasks that must be solved before the event. But suppose you are planning a large-scale exhibition or event. In that case, you will face the fact that you will need to consider many organizational details and combine in a short time a considerable number of people who have never worked in a team before.
By ordering exhibition management services, you provide yourself with the logistics of planning and managing an exhibition space, with one person in charge of the entire process.
We will offer you the optimal solution to make your guests feel safe and comfortable at the event, and your employees will have a clear plan for the event.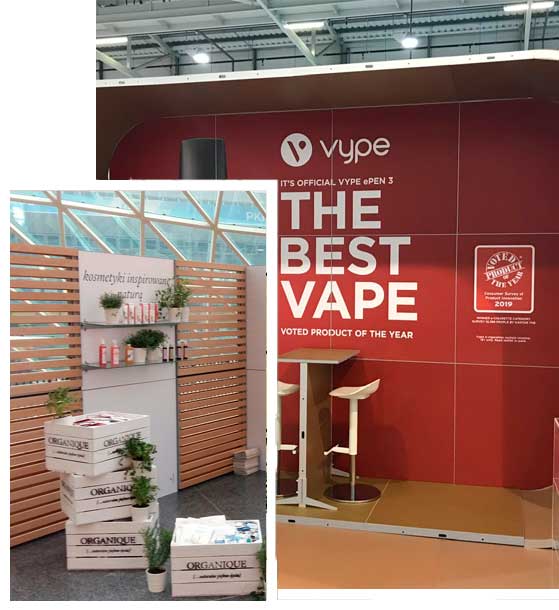 Write your contacts, and we will contact you within 30 minutes about your project. 
3D sculptures for promotions
Exhibition services for the best trade show
DO YOU WANT TO KNOW THE COST OF YOUR STAND?
SEND US THE REQUEST, AND WE'LL DISCUSS IT!