Bespoke Exhibition Stand Builder in Liverpool
Are you looking for a dependable exhibition stand builder in Liverpool, or interested in exhibition stand design? We assure you that you have already found what you are looking for. We provide companies with a range of exhibition stand solutions at trade shows in Europe.
Likewise, we create design and construct trade show booths that are noticed. This is precisely why companies attend them. To stand out and draw attention to their products. We can help you represent your company at any professional event with dignity. 
An ESBAU project manager will be with you throughout the duration of your project. Your successful and smooth exhibit participation is our priority. 
Leading Exhibition Stand Builders in Liverpool
An exhibition stand in Liverpool can be the start of a successful business relationship for companies planning to take their goods and services to international markets.  The city hosts approximately one hundred exhibitions each year. Your company is sure to find its event. 
Liverpool's most active exhibition season is from September to November. Major companies seek to participate in international exhibitions held in the city during this time. 
High-Quality Service From ESBAU
If you are planning to attend at the show, you will need a contractor in Liverpool. We are the right partner to provide solutions related to exhibition stand, including design and build service.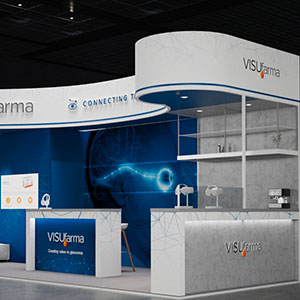 If you are planning to attend at the show, you will need a contractor in Liverpool. We are the right partner to provide solutions related to exhibition stand, including design and build service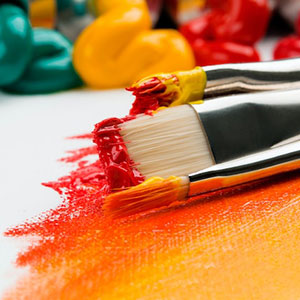 Graphics
Realistic graphics on all types of substrates and in all sizes for reputed exhibition stands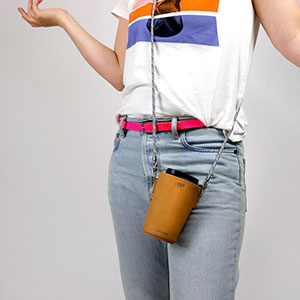 Souvenir Production
Produce souvenir products for your upcoming event for client gifts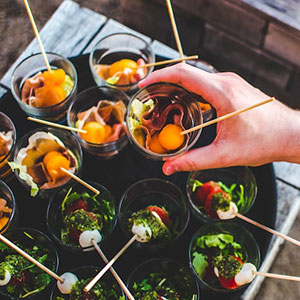 Catering
Catering services, ordering coffee machines and water for outstanding exhibition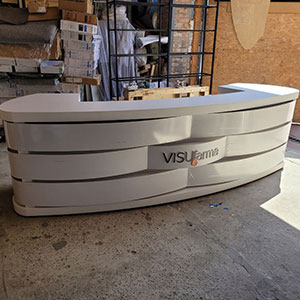 We provide storage services for furniture and stand elements for our customers. We help your business exhibit next time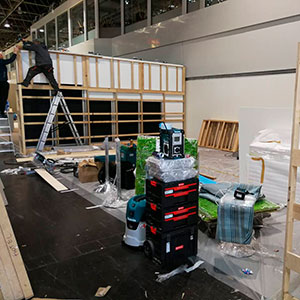 Structural Assembly
Timely and accurate installation and dismantling of structures. From completely blank space to the masterpiece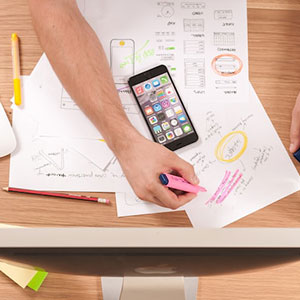 Support by a project manager at all stages of your project for your easy participation in the event. We guarantee high-quality service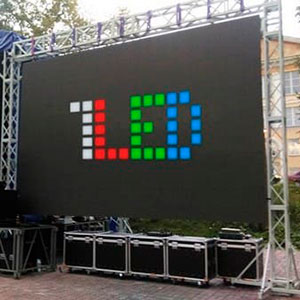 Equipment Rental
We rent the necessary equipment for the event, including LED screens of any size. We help you transform the client's reality
Exhibition Stand Design in Liverpool
Your exhibition booth should stand out from the rest of the stalls so that attendees can distinguish it from the competition. To achieve this, some companies seek the help of an exhibition booth design company. You don't have to go anywhere else when you work with us. We have exhibition stand designers on staff who will create a bespoke exhibition stand for you. We will be your stand design company in Liverpool.
Our approach to exhibiting at exhibitions and conferences in Liverpool is completely tailored to your unique needs. We specialize in creating a design that precisely matches your individual requirements, focusing on combining innovation and practicality in our work.
Throughout the booth design process, we keep your exhibition budget in mind. Please let us know if you have a predetermined budget for a booth builder in Liverpool. Your budget will serve as an essential benchmark, allowing us to make recommendations that will effectively fit your financial constraints.
For example, decisions such as choosing laminate flooring over carpeting or painted walls over banners can significantly impact the overall cost of the exhibition stand design and build. By understanding these specific preferences, our designers can offer customized solutions that meet your preferences and easily fit within your budget. Our goal is to provide you with booths that meet your needs and financial goals to ensure a successful event. Exhibition stand contractor ESBAU offers its potential customers an exhibition booth design for free.
Securing Your Liverpool Trade Fair Stall Purchase
Create or send us the booth design
Agreeing the budget for stand construction
Entering into a cooperation agreement
Your ready-made stand at the trade fair
DO YOU WANT TO KNOW THE COST OF YOUR STAND?
SEND US THE REQUEST, AND WE'LL DISCUSS IT!
Do You Plan to Build a Custom Exhibition Stand?
To take part in a trade show in Liverpool, the following steps are generally required:
Conduct activity market research: Identify a trade show relevant to your industry and target audience. Look for information on the dates, locations, organizers, and types of exhibitors who typically exhibit at the show.
Register with the show organizer: Visit the show's official website and complete the online registration process. You will typically be asked to provide your company name, contact information, type of business, and booth size requirements.
The stand requirements: Depending on the show, you may be able to select a specific booth location or indicate your preferences. The organizer will provide available options and associated costs during the registration process.
Pay fees to the organizer: Pay the required fees to secure your future booth space. Shows often have different pricing levels depending on the size and location of the structure.
Logistics: Arrange for transportation and delivery of exhibits, products, and promotional materials to the venue. Logistics companies or local transportation services can be used to ensure everything is delivered on time. We can also arrange such logistics for you.
Designing your stands: Order a booth design that represents your brand and effectively showcases your products or services. We will ensure all show regulations regarding booth size, signage, and security are followed. If you want to build extraordinary exhibition stands, contact the builder well in advance, at least six months in advance.
Staffing: Identify and train the correct number of people to staff your booth during the show. Make sure they are knowledgeable about your products and services and can actively interact with potential customers.
Marketing and Promotion: Plan a promotional strategy to attract attendees to your booth. Use social media, email marketing, and other promotional channels to let potential attendees know you will be at the show. We can also help you attract prospects to the event.
Attend a professional fair: Be present and actively interact with attendees on show days to showcase your products or services, network, and attract potential customers. Remember that opportunities are endless.
 After the show, follow up on all the contacts and connections made during the event. Send thank you notes or emails and continue to build relationships with prospects.
Exhibition Centre Liverpool
Send Us Request for Custom Build in Liverpool
Your dependable exhibition booth contractor in Liverpool.
Write your contacts, and we will contact you within 30 minutes about your project. 
3D sculptures for promotions
Where we construct stands in UK