Exhibition Stand Constructor in Hanover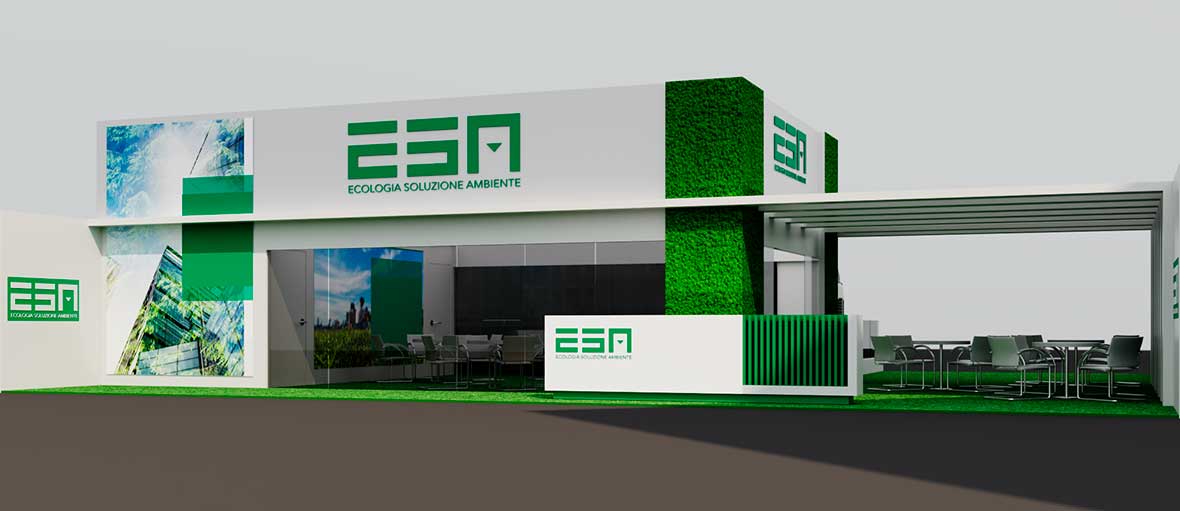 ESBAU offers companies exhibition stand construction in Hanover. We specialize in creating bespoke exhibition stands for trade shows and conferences. You can rely on us for trade fair stand construction in Hanover, regardless of the level of complexity.
We also build exhibition stands in various locations across Europe and around the globe. With our extensive network of partners, we can provide stand construction for all your events throughout the year, regardless of destination. At the same time, this approach helps you to reduce logistical costs.
Our company is dedicated to building reliable and lasting relationships with both clients and partners. We provide our clients with high-quality exhibition stands and related services at budget-friendly prices. For transparent and effective communication with our clients, we assign a dedicated project manager to oversee each project in Hanover. This person will work closely with you throughout the entire process of organizing your exhibition in Hanover.
Please let us know how you intend to use the stand and what your company's budget is for its construction. We can present bespoke stand solutions or modular lightweight structures based on your design preferences and the future use of the display in Hanover.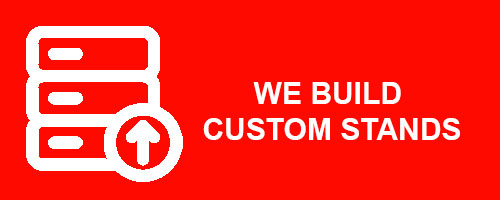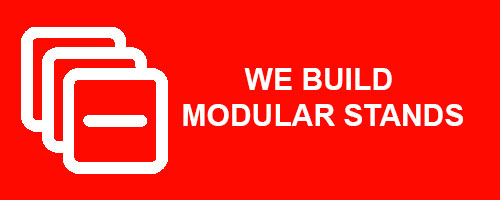 Throughout the run-up to the event, we will work closely with you to liaise with the event coordinators and provide the essential support required for your participation in the Hanover event. We understand that for some clients, communicating with event organizers and navigating the process of securing services from the show organizer or exhibition center can be daunting. However, you can rely on an ESBAU Project Manager to guide you through these aspects. They will also take care of transporting your exhibits to the stand and arranging for branded souvenirs.
Even if this is your first experience exhibiting at a trade show or conference in Hanover, our dedicated team will go the extra mile to ensure you are well-prepared and confident for the upcoming event.
Our Booths Constructed at Various Events
Discover Outstanding Solutions for Your Upcoming Trade Fair in Hanover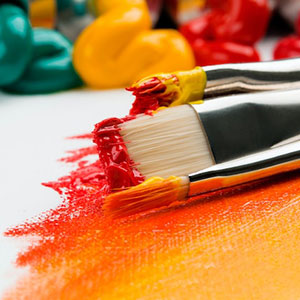 Exhibition Graphics
Realistic graphics on all types of substrates and in all sizes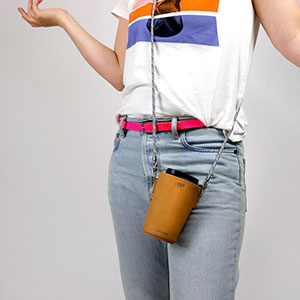 Souvenir Production
Produce souvenir products for your upcoming event for client gifts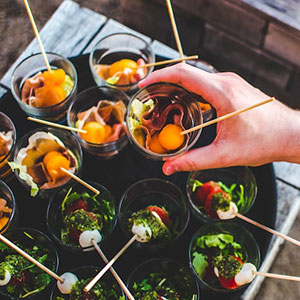 Catering
Catering services, ordering coffee machines and water for an unforgettable event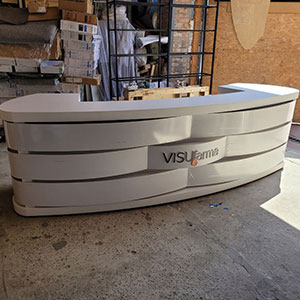 We provide storage services for exhibition furniture and exhibition stand elements for our customers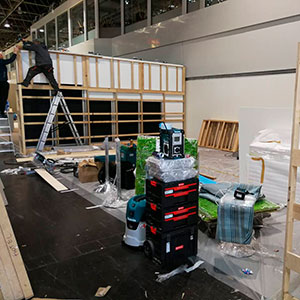 Structural Assembly
Timely and accurate installation and dismantling of exhibition structures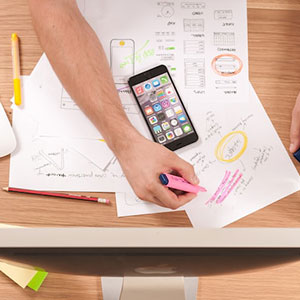 Support by a project manager at all stages of your project for your easy participation in the event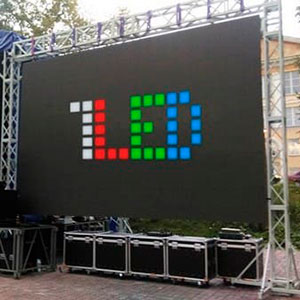 Equipment Rental
We rent the necessary equipment for the event, including LED screens of any size
Exhibition Stand Ideas in Hanover
Creating a stunning exhibition stand requires careful thought and expertise. Here are five pieces of advice to help you create an exceptional display:
Consult with us: Our team specializes in creating bespoke exhibition stands. Before presenting you with a stand design, we will engage you in a thoughtful discussion. By understanding your goals and needs for the exhibition or conference, we ensure your stand design aligns perfectly with your vision.
Focus on feasibility: Clients often come to us with designs created by non-specialist designers. While these designs may be visually appealing, they may not be practical to implement. This is why we recommend that you consult stand design experts who understand the practical aspects of implementation.
Practical realism: Our designers prioritize designs that not only look great on paper but can also be seamlessly executed on site. This practical approach ensures that your stand design not only attracts attention but also works effectively in the physical space.
Budget sensitivity: When creating your stand design, our designers carefully consider your budget. If you have specific financial limitations, please let us know. This information will enable our designers to propose solutions that are in line with your budget while maintaining a remarkable design.
Collaborative creativity: We believe in a collaborative design process. By working closely with you, our designers use their expertise to harmonize your ideas and budget, resulting in a stand design that meets and exceeds your expectations.
Embarking on an exhibition stand design journey is about more than aesthetics; it's about practicality, alignment with your goals, and achieving outstanding results. Our team is committed to translating your vision into a compelling and achievable stand design for your exhibition in Hanover.
Steps to Acquire Your Exhibition Booth in Hanover
Create or send us the booth design
Agreeing the budget for stand construction
Entering into a cooperation agreement
Your ready-made stand at the trade fair
DO YOU WANT TO KNOW THE COST OF YOUR STAND?
SEND US THE REQUEST, AND WE'LL DISCUSS IT!
How to Organize Your Involvement in a Trade Fair in Hanover
Evaluate and select the exhibition.
Calculate and approve the exhibition budget.
Submit the exhibition application form and sign the contract.
In ten months
Review exhibitor documentation package, complete and submit all required forms.
Request the exhibition programme from the organisers.
Confirm your company's participation in business or scientific programme events.
Maintain communication with the show organisers to keep abreast of any changes.
Six months ahead
Define the products or services to be presented at the exhibition.
Reserve a stand at ESBAU (Hanover Exhibition Center).
Coordinate with the advertising and marketing departments to develop a plan to promote your participation in the exhibition.
Inform the organizers of the events you plan to hold at the show.
In four months
Identify the staff who will be working at the show.
Gather the departments involved in preparing for the exhibition, assign responsibilities and define accountability.
Hold a budget and planning meeting and approve the final budget.
Work with the advertising or PR department to develop press releases.
Prepare the company's promotional materials for use at the show.
Finalize the design of the exhibition stand.
Order invitation tickets for the show from the organizers.
Book hotel rooms and airline tickets.
Three months in advance
Launch a pre-show marketing campaign to drive traffic to your stand.
Send press releases to print media.
Two months out
Monitor progress against the schedule.
Hold a meeting with the show team to assess readiness and coordinate with other departments in your company.
Reinforce the pre-show marketing program by sending personalized invitations to existing and potential customers.
Finalize staffing, scheduling and working conditions at the show.
If using temporary staff, confirm arrangements.
Prepare layout and necessary materials for post-show mailing to clients.
Confirm hotel and flight bookings.
In one month
Organize staff training for the show.
Arrange to re-mail invitations to the show.
Order equipment and services required for the show (e.g. loading, cleaning, security, telephone, internet).
Obtain exhibitor passes and arrange insurance.
Within two weeks
Begin pre-show staff training.
Contact potential and existing customers and partners to finalize meeting schedules at the show.
Exhibition Center in Hanover - Hannover Messe
Please Provide Us With Details About Your Project in Hanover
The cost of an exhibition booth in Hanover
Write your contacts, and we will contact you within 30 minutes about your project. 
3D sculptures for promotions
Where we build exhibition stands in Germany