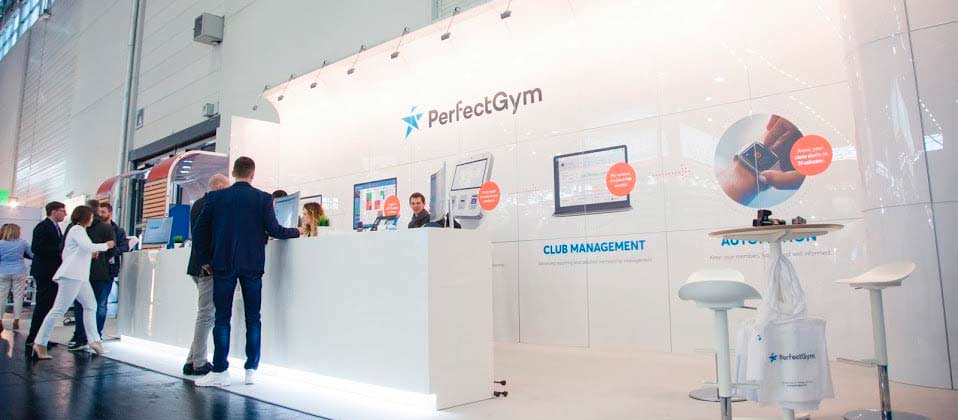 Modular inline displays are systems that allow the integration of various promotional elements, product racks, and additional modular LED screens to demonstrate commercials.
Such systems, as modular inline displays, usually represent an open showroom without additional walls and separate auxiliary rooms.
At the core of the design are aluminum display cases and modules for the exhibition graphics. Then, depending on the size of the modular stand, exhibition counters, furniture for the meeting area, and other decorative elements are added.
Where to use the modular inline displays
The scope of application of modular inline displays can be different. Most often, modular display panels are used for various promotional activities that companies arrange to introduce potential customers to the company's products.
Modular stands from our manufacturers solve the problem of building exhibition stands in a short time for international and local exhibits. Our conception de stands provides easy installation and dismantling so that you can do it without the costly services of exhibition stand specialists. These constructions are suitable for any show and almost any space. Find out if our modular wall kit is ideal for you.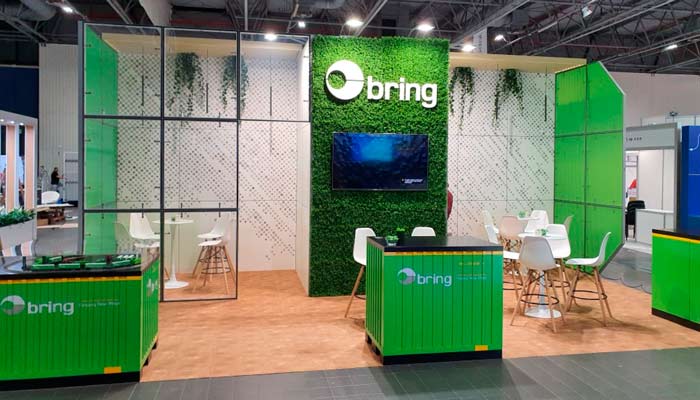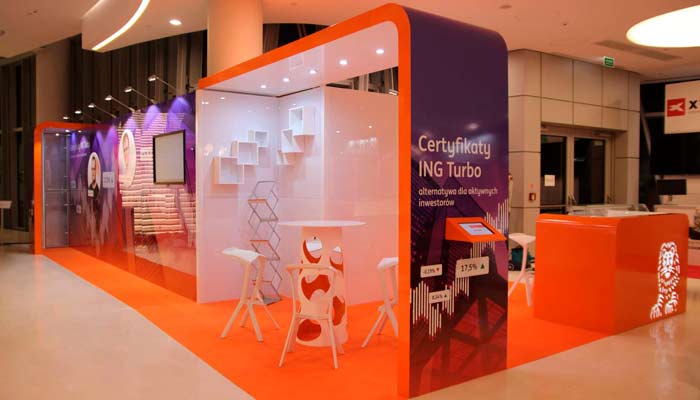 The layout of goods on store shelves or any other retail space will be much more attractive and functional if you offer your visitors stylish and bright modular desk shelves or promotional inline displays.
Lightweight structures allow you to organize advertising space in minutes. Even a fragile girl can assemble a modular display on her own.
Show your modular displays to your clients at any event where you need to show products or address the audience. With our modular display systems, you can build demonstration points for marketing needs and temporary stages for conferences. Tell us what task you want to solve, and our managers will offer you the best option.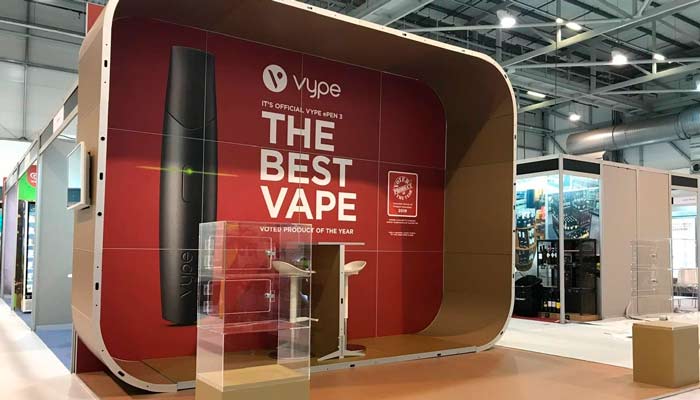 Advantages of using our modular frames
Choose your version of the kit
Determine which design of inline modular displays will suit you at the current exhibition
Buy one set of modular display systems, and get 63 booths designed and 63 modular stands.
You can present a new design for your exhibition booth at every show. Replace the exhibition graphics and add new decoration elements. According to our instructions and catalogs, you can assemble a new kiosk quickly without tools. We have designed our modular display systems to make their assembly intuitive for anyone. Experience the diversity of your future stands from just one display kit!
DO YOU WANT TO KNOW THE COST OF YOUR STAND?
SEND US THE REQUEST, AND WE'LL DISCUSS IT!
How are our modular inline displays assembled
The modular inline displays frame consists of specially prepared sheets of different materials and plastics. The modular sheets are attached to the aluminum frames with magnetic or Velcro strips. After installing the panel, you should always ensure it is properly and safely secured.
The system should permanently be mounted on a level surface. Before installing electrical devices, ensure that all electrical wires are not damaged or pinched by the stand base. In addition, electrical appliances should not be plugged in before the stand is assembled.
If light sources other than LED lamps are used, it is necessary to check that they are placed at the proper distance from the panels and do not cause overheating of the panels' surface. In addition, it is recommended to mount the panels with protective gloves to avoid dirty stains on the boards.
In the case of stand construction, whose elements have a height of more than 2.5 m, we strongly recommend using retaining rings (ACSo8), which can be purchased at the online store modular display systems.
These elements are an additional protection against falling out of modular display panels in case of solid shocks or drafts. Their use prevents accidents.
The system, without particular elements, is intended for indoor use only. Therefore, the system must not be exposed to the external environment.
What the assembled modular inline displays will look like
Calculate the project cost
Write your contacts, and we will contact you within 30 minutes about your project. 
3D sculptures for promotions
FAQ: modular inline displays
How can we help you wuth modular displays