Exhibition Stand Constructor in Berlin
ESBAU specializes in building trade show booths in Berlin. As a conscientious exhibition stand constructor in Berlin, we cater to companies planning to participate in conferences and trade fairs there. No matter the complexity of your business activities, we can handle the frame construction.
Our global network of reliable partners enables us to work on projects worldwide while staying within your exhibition budget.
We aim to establish a long-term partnership with you by providing top-notch quality at affordable prices. Throughout the exhibition construction process in Berlin, a dedicated project manager from our team will be available for you to contact.
Depending on your future use and budget, we can offer customized exhibition stand construction solutions or modular lightweight structures that align with your design preferences.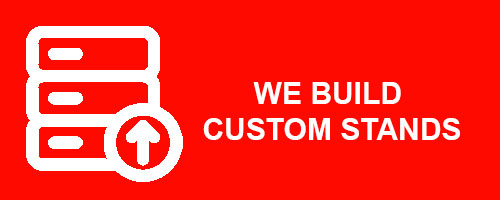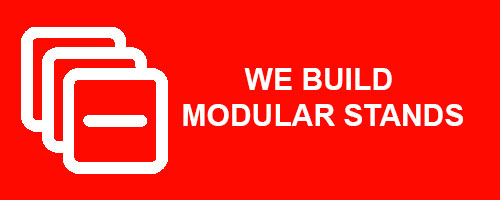 Throughout the exhibition preparation process, we assist in liaising with event organizers and arranging the essential support required for your stand. We understand that this task might pose challenges for some clients, but your dedicated manager will guide you through the exhibition organization and logistics for your products or services.
Even if this is your first experience participating in a trade show or conference in Berlin, our team will ensure you feel self-assured and well-prepared for the event.
Our Booths Constructed at Various Events
Discover Top-notch Services for Your Upcoming Trade Fair in Berlin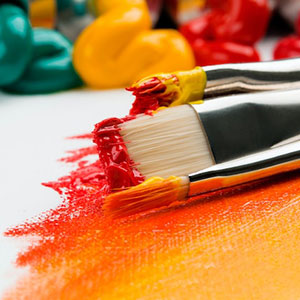 Exhibition Graphics
Realistic graphics on all types of substrates and in all sizes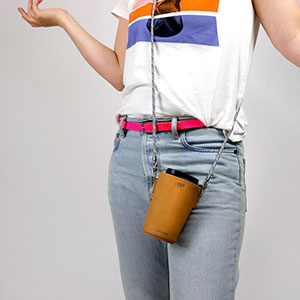 Souvenir Production
Produce souvenir products for your upcoming event for client gifts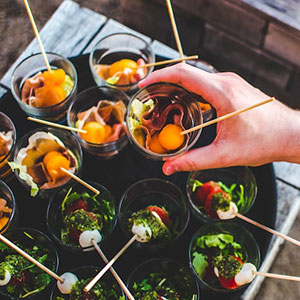 Catering
Catering services, ordering coffee machines and water for an unforgettable event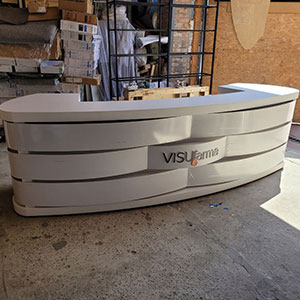 We provide storage services for exhibition furniture and exhibition stand elements for our customers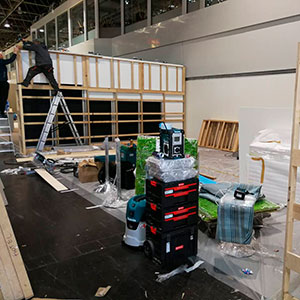 Structural Assembly
Timely and accurate installation and dismantling of exhibition structures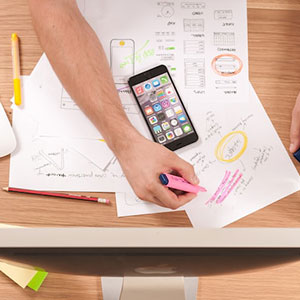 Support by a project manager at all stages of your project for your easy participation in the event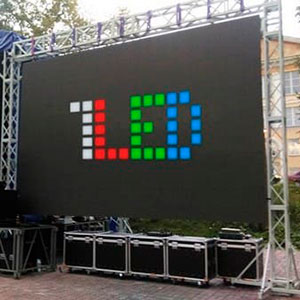 Equipment Rental
We rent the necessary equipment for the event, including LED screens of any size
Exhibition stand ideas in Berlin
Our display booth design process is tailored to meet your expectations for participating in a trade show or conference. Our skilled designers have extensive experience working with exhibition structures, ensuring that the design they create is not only visually appealing but also practical to construct.
During the creation of the exhibition stand, the designer takes your budget into account. If you have a predetermined amount allocated for the frame's construction, kindly inform us. By understanding your budget constraints, the designer can propose suitable solutions that align with your financial resources.
How to Purchase Your Exhibition Booth in Berlin
Create or send us the booth design
Agreeing the budget for stand construction
Entering into a cooperation agreement
Your ready-made stand at the trade fair
DO YOU WANT TO KNOW THE COST OF YOUR STAND?
SEND US THE REQUEST, AND WE'LL DISCUSS IT!
What's the Ideal Timeline for Preparing Your Exhibition in Berlin?
Many companies start their preparations for exhibitions in Berlin as early as 13 months in advance. The planning for such esteemed events usually begins around 10 to 12 months ahead. Applications for participation in the next year's exhibition are typically accepted during or shortly after the current year's event, making it crucial to secure prime locations in the exhibition space during this period.
To ensure a smooth and successful trade show booth project in Berlin, it's ideal to start systematic preparation at least a year before the exhibition's opening, with a minimum of six months being essential. Clearly defining the content and presentation to be showcased is imperative during this phase. Launching an advertising campaign for your participation three months before the trade fair allows your customers to plan accordingly and maximize their engagement with your brand.
To avoid a late start on your Berlin trade show booth project, here are three tips:
Early Planning: Initiate your preparation well in advance, ideally a year before the exhibition. This allows ample time for careful planning and coordination, ensuring a well-executed and successful display.
Marketing Timeline: Begin your advertising and promotional efforts three months before the event. This early engagement with your target audience will generate excitement and boost attendance at your booth.
Attention to Details: Allocate at least two weeks to address minor details and rectify deficiencies. Proactively work on the approval process for the exhibition stand's design and promptly submit the necessary documents to the exhibition construction company. This will give you more time to focus on marketing activities and maintain a composed mindset during the event.
By following these tips and starting preparations well in advance, you can avoid last-minute stress and ensure a standout presence at your Berlin trade show booth.
Exhibition Center in Berlin - Berlin Messe
Send Us Information About Your Project in Berlin
The cost of an exhibition booth in Berlin
Write your contacts, and we will contact you within 30 minutes about your project. 
3D sculptures for promotions
Where we build trade show booths in Germany