Construction of Exhibition Booths for Game Shows and Conferences
We provide comprehensive exhibition management and exhibition stand construction services for the gaming industry. Considering the specifics of participation in gaming exhibitions, we offer the use of low-weight 3D sculptures during the event. This helps to stand out among the exhibitors and attract the attention of visitors, for which thousands of competing companies are at the event.
Depending on the design of your exhibition booth for a gaming exhibition, as well as the available budget, we can offer custom booth construction solutions or lightweight modular systems. If you have a large budget, we also consider the construction of wooden stands.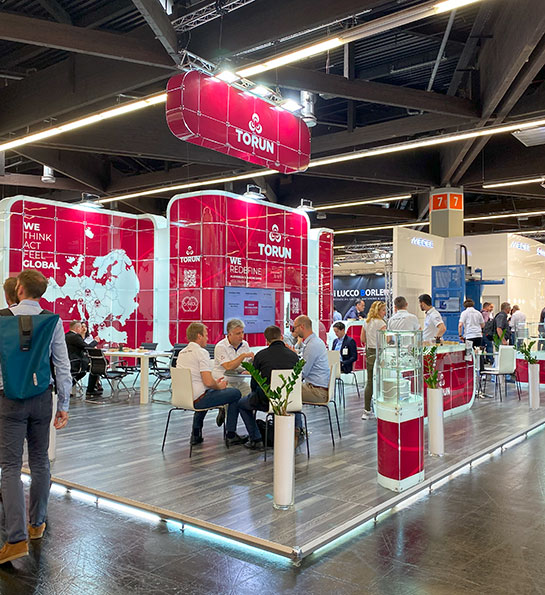 We also keep in mind the specifics of the venue. For halls and premises not intended for the construction of bulky temporary structures, we use modular systems without losing identity to the existing design project.
Our employees and project manager are with you during the exhibition to solve any problems arising during the event.
With ESBAU, you can be sure of the timely delivery of the project and the quality of the stand and exhibition services. We offer turnkey solutions, so you can count on us if you need:
Exhibition booth design or design of demonstration space for a conference or game show; 
Development and approval of design documentation for the exhibition construction;
Project management throughout the project;
Logistics services;
 rental services for the necessary equipment to create an impressive show;
Construction of an exhibition stand for a gaming exhibition;
Installation and dismantling of exhibition structures;
Stand disposal;
Catering services;
Design and production of souvenirs;
We manufacture unique 3D sculptures of any complexity and size.
The cost of exhibition stand construction for an exhibition/conference on gaming trade show
Please tell us your project requirements, and we will reply in the next 30 minutes. Ask for the Presentation of solutions for the Gaming Industry.
3D sculptures for promotions