We Construct Booths for Trade Fairs and Conferences in Italy
We tailor exclusive tradeshow displays and build conference booths in Italy. Our team uses a variety of materials and tools, including modular structures, to solve your business needs.
If you do not have a ready-made exhibition stand design, our designers will develop and propose a personalized solution based on your needs for the upcoming trade fair. The designer will create a unique stand concept if you are planning to exhibit a custom non-standard solution on the exhibition site. Since we offer turnkey solutions to our clients, you can order from us additional services for the organization of the trade show in Italy, as well as the production of souvenirs for visitors at the stand.
Fast Construction of an Exhibition Stand in Italy
Participation in a trade show in Italy is a great chance to promote your company and your product! The Exposition stand should be bright and memorable. We offer a complete package for the successful organization and holding of a trade event in Italy. The production of custom exhibition stands takes place in several stages. We take responsibility for your project from the creation of the concept to the moment of dismantling the exhibition stand from the organizer's exhibition site.
If your company plans to take part in specialized conferences and trade fairs regularly using the same design concept of an exhibition stand, perhaps you should consider buying a modular system for further independent construction of the stand. This is ideal for a company that participates in these types of events very often and rents the same booth space at trade shows. Modular stands are easier to assemble and dismantle and are perfect for multiple uses.
If you plan to participate in the event with a unique stand or other solution, then we will create a personalized design for you and, according to it, determine the budget for its construction. In case you have a ready design and budget for the construction of an exhibition stand in Italy, our technical experts will assess the possibility of implementing the project within your budget.
We promptly build exhibition stands at Italian trade shows and conferences. Send us the documents you have already prepared for the event, and we can get involved in your project right away.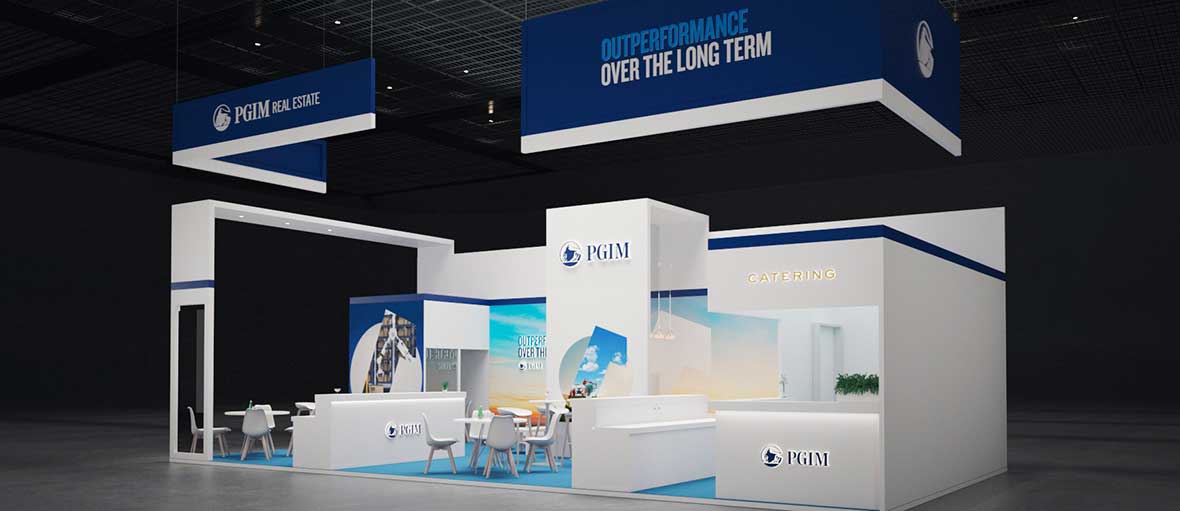 Turnkey Stand Construction for Your Trade Fair in Italy
Our company offers a full package of services necessary for your successful participation in a trade show in Italy:
Exhibition stand design development;
Preparation of project documentation;
Installation and dismantling of the exhibition stand;
Services of a project manager for exhibition management;
Possibility to store the exhibition stand purchased from us until the next event (applies to modular racks and elements from the frame);
Rental and ordering of exclusive exhibition furniture;
Printing of banners of any size;
Production of souvenir products;
Rental of audio, video, and LED equipment for presentations;
Catering and cleaning services at the stand.
How to Purchase Your Exhibition Booth in France
Create or send us the booth design
The solution to buy custom or modular stand
The construction of your stand
DO YOU WANT TO KNOW THE COST OF YOUR STAND?
SEND US THE REQUEST, AND WE'LL DISCUSS IT!
Where We Construct Exhibition Booths in Italy
Stand Construction in Rome
Stand Construction in Milan
Stand Construction in Verona
Stand Construction in Vicenza
Stand Construction in Pordenone
Stand Construction in Rimini
Stand Construction in Bologna
Stand Construction in Cremona
World Exhibitions in Italy
About 500 international exhibitions and conferences take place in Italy every year. For example, over 2.5 million people visit trade fairs in Milan alone each year. Participation in such large-scale business meetings is an excellent marketing tool for any company. Despite the development of online events, companies are in no hurry to give up personal communication with possible business partners at trade shows and conferences.
Our team of professionals is guaranteed to help you achieve your goals at events in Italy. We work quickly and efficiently, you can make sure of our professionalism by asking for references from any of our clients.
Are you ready to start cooperation? Just fill in the feedback form or contact us via any of the messengers presented on the website.
Send Us a Request for Estimation of Your Booth
The cost of an exhibition stand in Italy
Write your contacts, and we will contact you within 30 minutes about your project. 
3D sculptures for promotions