Pop-up trade show displays
We produce multi-functional, durable pop-up display frames for multiple use TM Clever Frame.
The design of these modular systems allows you to change the size and appearance of the pop-up stand display itself. As a result, you can use booth design for any event, regardless of its size and purpose.
The system of an independent determination of pop-up display design for each specific event allows you to be memorable and unique for your visitors each time.
Our brand's pop-up stand size can be changed very quickly. Add or remove some design elements; you can already work with the new pop-up stand dimensions. Our modular designs are very popular with the company's marketers. You save at any event because of a minimum investment of money and time.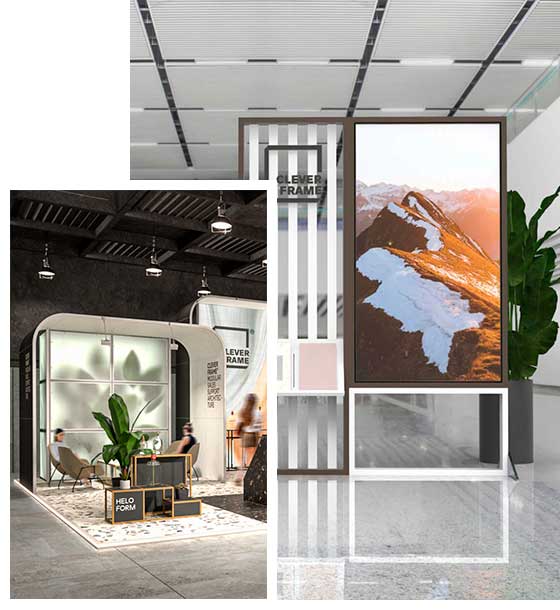 Choose regular or custom pop-up displays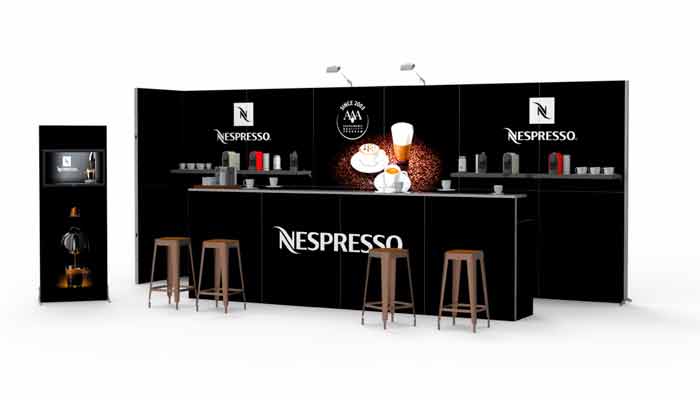 We produce pop-up display kits for your participation in trade events. Our modular systems are designed for frequent participation in trade shows and the ability to change the design of your pop-up display kit.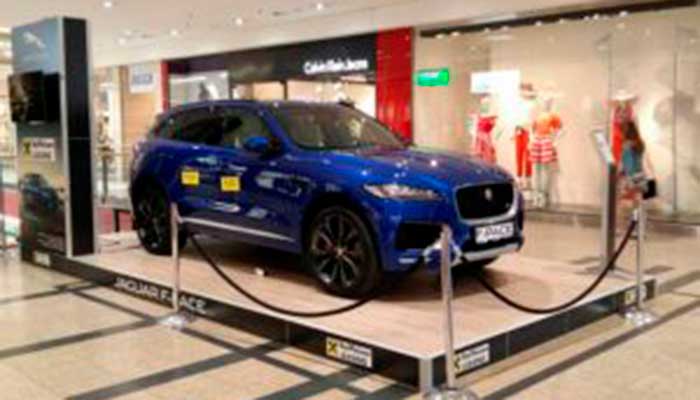 Create simple presentations using pop-up display boards: simple design, fast assembly, no complicated mounting. The best solution to showcase your products right now.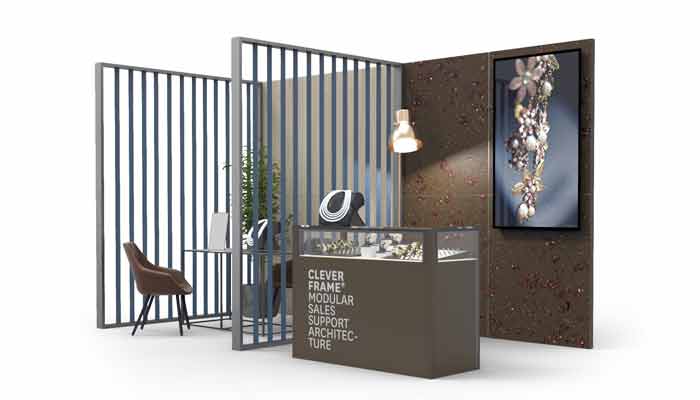 Add promotional counters to your booth and get a new solution for showcasing your products. People are more willing to approach a place with a promotional counter with a lead manager in charge.
What's special about our pop-up displays
Clever Frame's display boxes are quick and easy to assemble, even without specialist help. Our systems are multi-functional. This means you can use one pop-up display kit to organize various events.
Our systems consist of special detachable blocks. So you can create your design and functionality of the pop-up display booth, which you need exactly for today.
You do not need special conditions to install the stand and start displaying your products quickly. See how easy it is to assemble our design, even for the average girl.
DO YOU WANT TO KNOW THE COST OF YOUR STAND?
SEND US THE REQUEST, AND WE'LL DISCUSS IT!
Pop-up shops for events from our manufacturers are lightweight, multifunctional designs. Aluminum display cases and additional functional elements to create your pop-up stand display are made from durable and modern materials with quality certificates and tested by more than two thousand of our customers.
We are confident in the quality of our products. When you buy our pop-up display frames, you get a 10-year warranty on all aluminum structures and 12 months on prefabricated panels.
You can easily change your pop-up display design with our interchangeable magnetic graphic panels. We also quickly produce quality pop-up display banners to accentuate the individuality of your pop-up trade show displays. Any element from the modular system kit can easily be added to our designs. You can buy it in our online store of modular trade show structures.
Our designers have prepared over 100 display mockups for you for free. We have been producing pop-up displays for over 20 years. That is why we have something to offer you, regardless of your advertising goals.
Our designers will help you to define the pop-up stand graphics. If you have a finished design that you would like to implement in a pop-up stand display, then send it to us. Our engineers can calculate and tell you how much time it would take to make your custom order and how much it would cost to create such a display booth.
Check out the possible pop-up display designs for your future modular stand. We offer only modern and stylish options. Pop-up display lights and unique pop-up display printing will make you more visible even among standard and identical booth designs.
Advantages of using our modular pop-up display
What your pop-up display booth ordering path consists of
Make a purchase or arrange a pop up stage rental
How easy to convert a pop-up display to the modular exhibition stand
Buy one set of modular display systems to build a pop-up display; you can create up to 63 booths design. Add panels and other elements to your stand. Therefore, you can assemble a full-fledged exhibition booth of any size.
You can introduce a new design at every trade show at your booth. Replace the exhibition graphics and add new decoration elements.
Any booth from our pop-up display kits is assembled in a short time, without tools, according to our instructions and catalogs. We have designed our modular display systems to make their assembly intuitive for anyone. Experience the diversity of your future stands from just one display kit!
Check out pop-up stand price
Small Modular Booth
6x frames
18x connecting elements
6x graphic panel
1x top 75x50cm
1x trolley cover
10 years guarantee
Discount on repeat purchases of graphics
Modular Stand 12 Frames
12x frames
36x connecting elements
12x graphic panel
2x Upper profile
4x 3-side threaded profile
2x trolley cover
10 years guarantee
Discount on repeat purchases of graphics
Exhibition Booth 18 Frames
18x frames
52x connecting elements
18x graphic panel
2x upper profile
4x 3-side threaded profile
3x trolley cover
10 years guarantee
Discount on repeat purchases of graphics
The cost of pop-up display system
Write your contacts, and we will contact you within 30 minutes about your project. Choose whether you prefer to buy a modular trade show booth or rent modular stands for booths.
Find more of our modular products