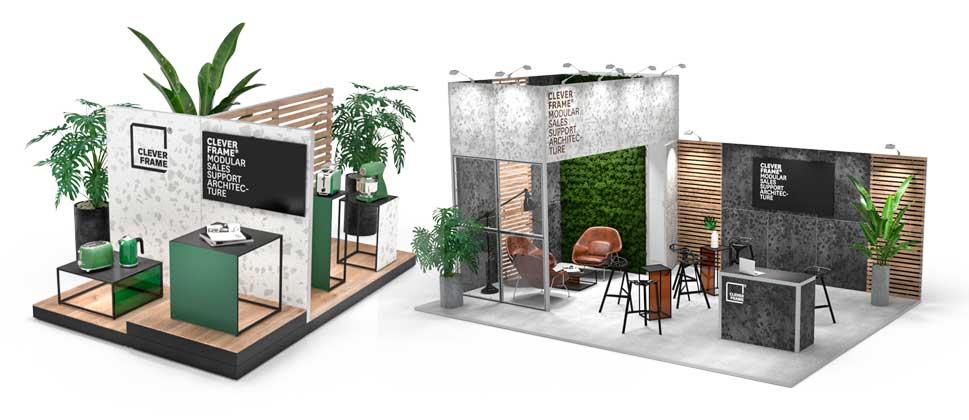 Trade show display kits are ready-made exhibition kits with individual elements that you can quickly assemble into a complete modular expo booth.
We have created trade show kits in several standard versions. Depending on the rented exhibition space size, you can choose from several of our standard trade show display kits.
The basic idea of our modular wall display systems is that you can assemble a trade show booth of any size by simply adding the correct number of panels to the system.
With each trade show kit from our company, you can assemble an exhibition booth of more than one design. We have embodied from 24 to 120 trade show booth display ideas in each kit. So when you buy just one set of modular display systems, you get many different booths. At every exhibition for many years, you can show a new modular exhibition design of your exhibition stand and unique solutions for your business.
The trade show booth kit is easy for one or more people to transport and assemble. It is unnecessary to have experience building complex modular structures or be a professional exhibition business engineer. Clear instructions accompany each exhibition kit. If there are any questions, our managers are always in touch so that you feel comfortable managing your modular exhibition stand.
Where trade show booth kits can be used
Use our display kits for any event. Our customers mainly use trade show kits at trade fairs. Booths assembled from our systems have repeatedly won awards from trade show organizers as the best trade show displays. You can also use our trade show kits for other events or marketing activities.
If your marketing department regularly organizes trade shows for your company, the best and most cost-effective option is to use our DIY trade show booth. You will find many design options for an exhibition booth, even for the most miniature exhibition kit. The high ROI and the 10-year warranty on our aluminum frame system allow us to state that it is the best investment you can make in your marketing.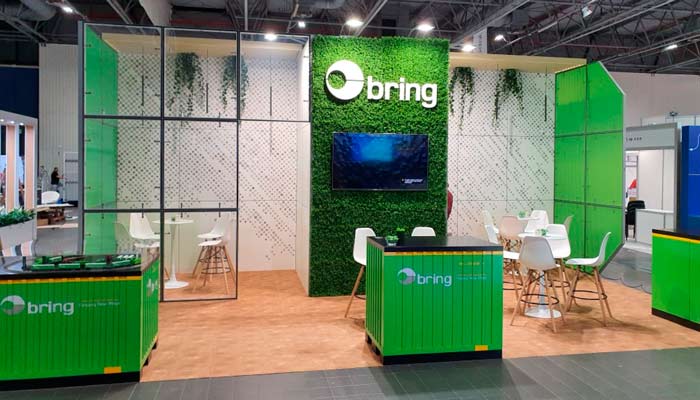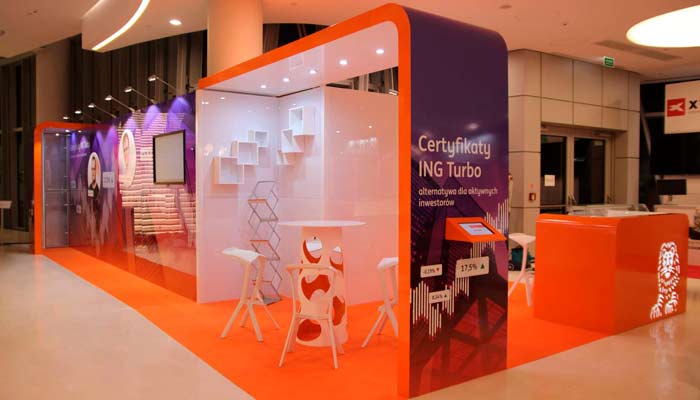 Use our systems to organize your merchandising space. With our show kits, you can create a modern and light atmosphere. Designers of our company always take into account the specifics of the customer's business and offer graphics for trade show kits that will encourage more customer activity. A sea of visitors always flock to our organized sales spaces. Our modular display cases are lightweight and easy to assemble. You don't need additional staff to make the booth.
If you plan events to promote sales or introduce potential customers to your new products, you can use our trade show kits to set up a sales or demonstration area. Our modular systems are meant to be used at any trade-related event. We created the design with your customer communication needs in mind. All elements of the trade show display kits can be easily transformed to give you a look you need at a given moment.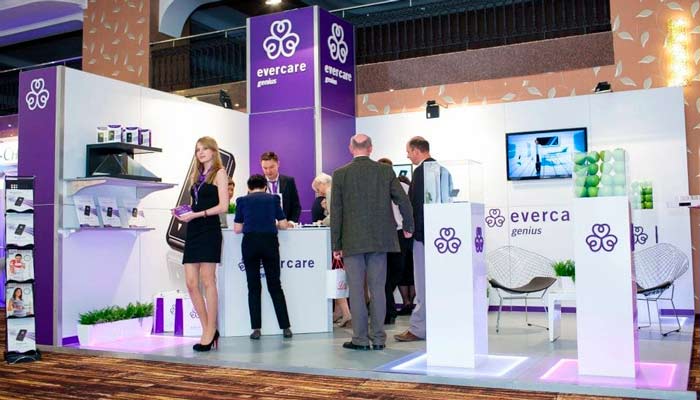 Advantages of using our trade show display kits
Choose your own version of the kit
DO YOU WANT TO KNOW THE COST OF YOUR STAND?
SEND US THE REQUEST AND WE'LL DISCUSS IT!
How to assemble our modular display systems
Basic requirements for working with our modular systems
The frame of modular display kits consists of specially prepared sheets made of different materials and plastics. The modular sheets are attached to the aluminum frames using magnetic strips or Velcro.
After installing the panel, you should always check that it is appropriately and securely fastened.
The Clever Frame system should permanently be mounted on a level surface. Before installing electrical devices, ensure that all electrical wires are not damaged or pinched by the stand base.
Electrical devices should not be plugged in before the stand is assembled.
If light sources other than LED lamps are used, it is necessary to check that they are placed at the proper distance from the panels and do not cause overheating of the panels' surface.
It is recommended to fix the modular panel shelves with protective gloves to avoid dirty stains on the panels.
In the case of stand construction, whose elements are higher than 2.5 m, we strongly recommend using retaining rings (ACSo8), which can be purchased from the online store modular display systems.
These elements are an additional protection against falling out of modular display panels in case of solid shocks or draughts. Their use prevents accidents.
The Clever Frame system, without particular elements, is intended for indoor use only. Therefore, the system must not be exposed to the external environment.
Trade show booth kits design templates
Small Modular Booth
6x frames
18x connecting elements
6x graphic panel
1x top 75x50cm
1x trolley cover
10 years guarantee
Discount on repeat purchases of graphics
Modular Stand 12 Frames
12x frames
36x connecting elements
12x graphic panel
2x Upper profile
4x 3-side threaded profile
2x trolley cover
10 years guarantee
Discount on repeat purchases of graphics
Exhibition Booth 18 Frames
18x frames
52x connecting elements
18x graphic panel
2x upper profile
4x 3-side threaded profile
3x trolley cover
10 years guarantee
Discount on repeat purchases of graphics
The cost of modular display systems
Write your contacts and we will contact you within 30 minutes about your project. Choose whether you prefer to buy a modular trade show booth or rent modular stands for booths.
FAQ about trade show kits
Types of modular stands that we sell