We build exhibition stands
We comprehensively solve all tasks related to your participation in a trade show. Our specialists are trusted to:
developing the concept of participation in a trade show or conference;
creating the design of the exhibition stand and the entire project;
construction of an exhibition stand;
conference elements building;
production of furniture for the project;
production of decor elements, including three-dimensional 3D models;
project management at the exhibition or conference;
production of advertising elements and materials.
We offer customized solutions for participation in exhibitions and other events. For this purpose, we provide custom exhibition stands designed for specific tasks with a unique design and filling.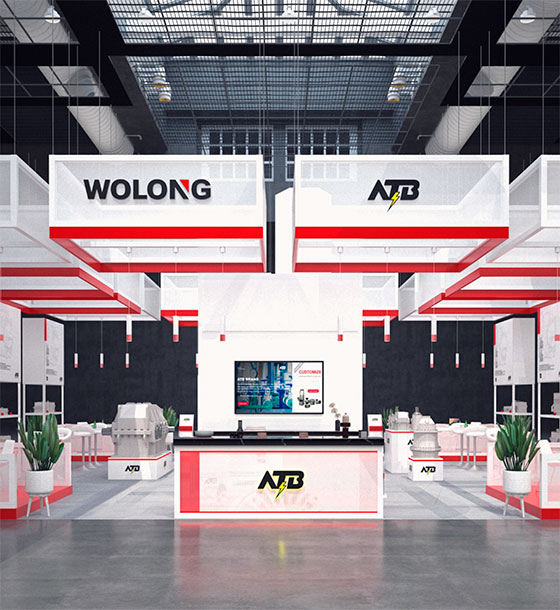 For those companies that regularly use exhibition structures in their marketing, we develop a concept for participation in regular exhibitions using modular exhibition stands. Modular stands can be used repeatedly at various events. They are reusable structures that can be assembled and disassembled by your employees.
We have solutions for successful participation in an exhibition event for companies of all sizes, budgets, and objectives.
Our comprehensive solutions include not just the stand building, but providing you with a full range of project management services for your participation in the trade fair. We take care of most of the work on the project. The whole organizational part, including communication with the exhibition organizers, falls on our shoulders. We are responsible for your successful participation in the event.
Where you can use exhibition stands and solutions
Exhibitions
Build your own display in a short period of time
Conference
Deploy the conference display anywhere and anytime
Promotion
Quickly assemble the portable display counter and start trading
Shops
Use our display solution to promote advertising campaigns
Our exhibition solutions can be used for any purpose. We build exhibition stands of any size, height, or design. Our constructions look great and are effective at various exhibitions and places where you must demonstrate your products. Any promotional events and BTL promotions will be much more effective with our custom or collapsible systems.
Customers often turn to us to organize space for trade shows, presentations, or conferences. We also construct large, fully functional stages for meetings and other events.
Our designers and production also create comfortable spaces to showcase your services or products in the case of small spaces.
Wherever you need an equipped and decorated space to display or present your products or services, our team will arrange it for you in a short time.
Whether you choose a portable exhibition stand or a standard custom-made stand, we guarantee timely performance and precision work on the project.
DO YOU WANT TO KNOW THE COST OF YOUR STAND?
SEND US THE REQUEST AND WE'LL DISCUSS IT!
Amazing trade show booth from the manufacturer
Our company "ESBAU" provides exhibition management services for your participation in trade fairs. We create fantastic exhibition graphics, always meeting your order just in time.
We offer many exciting designs if you are looking for modular display systems.
Our designers offer various variants of the design of customer stands. After that, we install and dismantle an exhibition system for you in the shortest possible time. Fast, reliable, and tested by years of work!
Tell us, if you plan to use exhibition stands for the next exhibition.  We propose you the best solution in this case.
Alternatively, you can order constructions for other marketing purposes.  Our production brings the most creative ideas to life.
You can rent led screen panels from us, so you don't have to look for suppliers elsewhere.
The Benefits of Working with Us
How we work on the creation of your project
Creating the booth design
The Project management of the event
Production of exhibition designs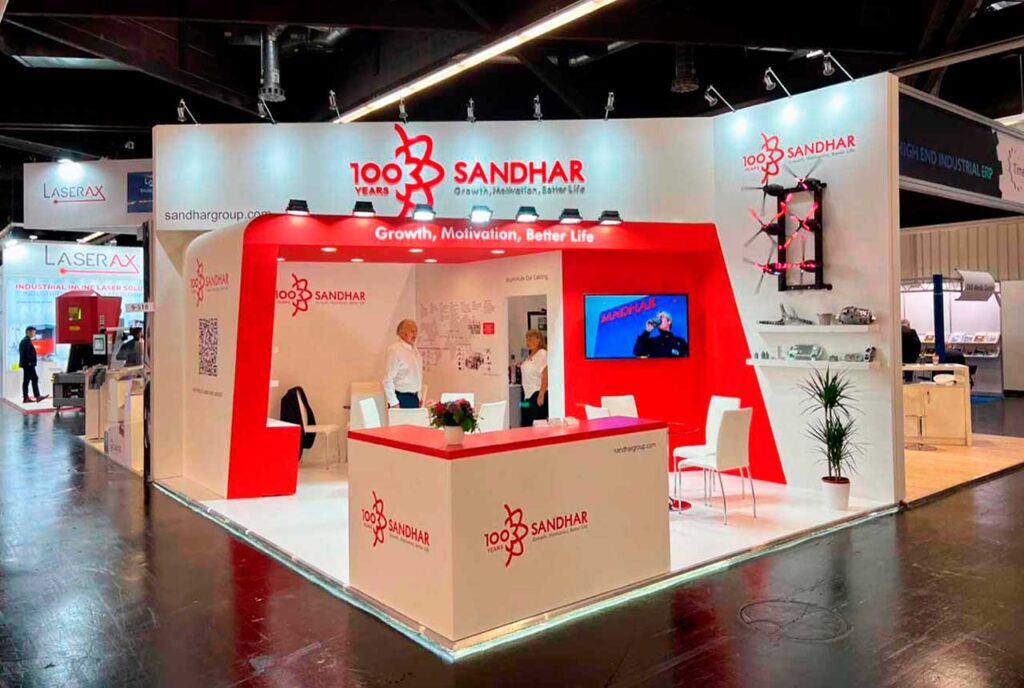 Exhibition stand construction services for your event
Calculate the project cost
Please tell us your project requirements, and we will reply in the next 30 minutes. Please specify the event date, its name, country, city, and the size of the area to be built up.
3D sculptures for promotions