Construction of Trade Fair Booths for Medical and Pharmaceutical Exhibitions and Conferences
Construction of exhibition stands and other structures for participation in medical exhibitions and conferences in Europe by ESBAU company.
If you plan to participate in a large international exhibition like MEDICA in Düsseldorf or a small conference where you must present your company with a trade stand, don't hesitate to get in touch with our managers via the feedback form.
A manager will present you with booths and locations at medical and pharmaceutical trade shows and conferences.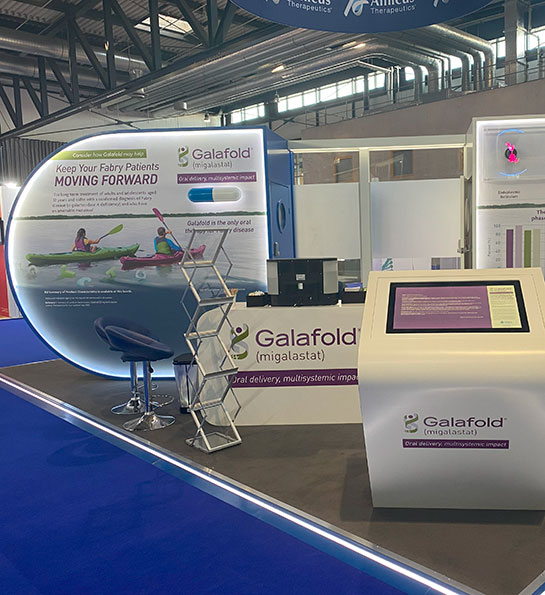 We develop the design of your participation, considering the specifics of the place where you plan to present your company. Our engineers will offer solutions for constructing temporary structures even in the most complex venues, such as hotel conference halls.
We also design exhibition stands for medical trade shows and provide project management services. In addition, you can order from us unique 3D sculptures with the logo of your company or any figure identifying your brand. Our managers will organize the printing of promotional materials and collect souvenirs for the medical conference.
Depending on the size of the space you plan to rent from the medical or pharmaceutical conference organizer, we can offer you the construction of an exhibition booth with modular systems or a custom turnkey solution.
We are usually trusted to solve complex tasks, as we have experience participating in medical conferences and exhibitions, where it is necessary to demonstrate new products or ideas. We will select the necessary presentation equipment for your exhibition booth as part of a comprehensive package.
Exhibition stands for the healthcare industry have their features, which we consider during the design and organization of an exhibition or conference.
Pharmaceutical trade fairs, medical exhibitions, and conferences always attract a massive number of exhibitors worldwide. That is why it is essential to draw attention to your stand, in particular, to be able to compete.
Booth Ideas for Healthcare and Pharmaceutical Exhibitions and Conferences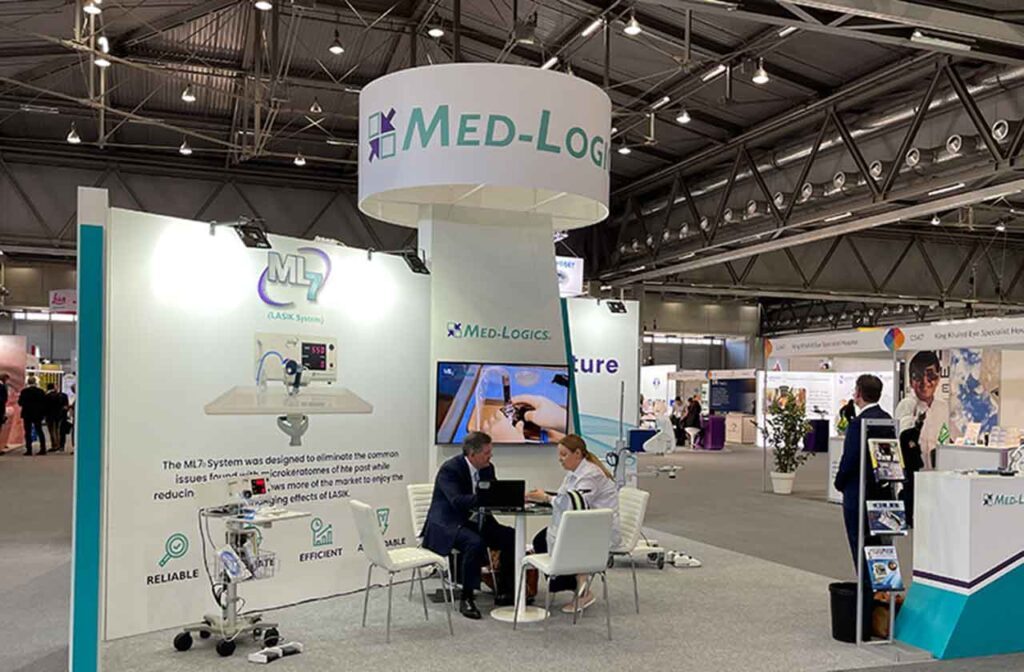 3D Models to Visualize Your Products and Ideas at Medical Trade Shows and Conferences
We offer customized 3D models of your designs, products or ideas. Such a creative solution on your stand will make you stand out and become one of the elements of interactive interaction with your brand. We can create any figure or complex design for your brand. These can be small figures that you can give to your visitors as a souvenir, or large sculptures that will draw visitors' attention to your stand.
The price of building an exhibition stand for a healthcare trade fair/conference
Please tell us your project requirements, and we will reply in the next 30 minutes. Ask for the Presentation of solutions for the Healthcare Industry.
3D sculptures for promotions