Participation in an exhibition can be a triumph for your company, or it can turn into a real tragedy. Our 20 years of experience in the exhibition industry allows us to give you some recommendations so that you can always benefit from participating in trade fairs, constructing the best modular stand, and having a good network of contacts.
But as the trend of attendance at exhibitions in Europe 2022 shows, as well as a profile study of the exhibition industry Europe Events and Exhibitions Market, the market is not that it does not plan to die; it intends to develop and increase profits actively.
In the U.S., the trend toward restoring pre-demonstration attendance rates at trade shows is also gradually returning to normal, as reported by a study by Moody's Analytics.
So, if you are still considering your exhibition participation, make a favorable decision sooner. Your competitors have probably already applied to us with an order to build a modular exhibition stand and are trying to get the most exciting customers.
Why a company should participate in trade shows
Previously, the purpose of participation in trade shows was to find potential customers and suppliers. Still, the list of goals for participation in the exhibition has expanded, along with the expansion of competitors, who have also discovered involvement in trade shows as an effective marketing tool.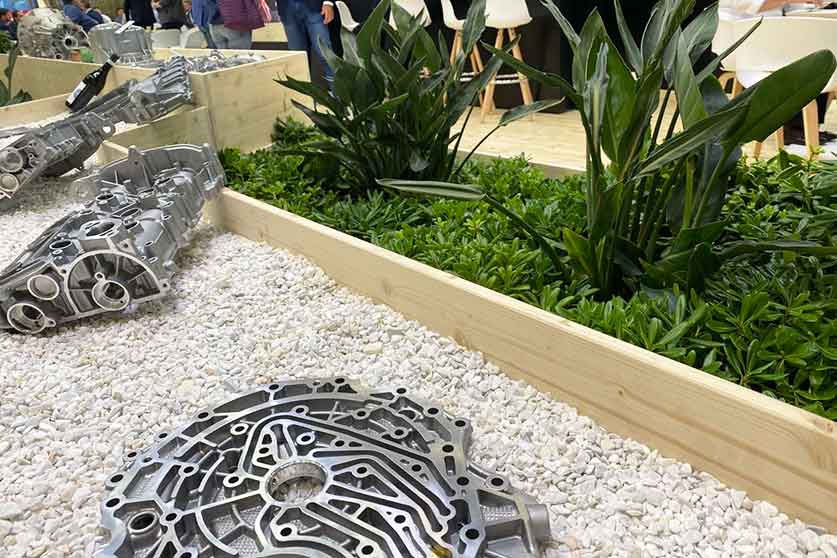 Expanding the customer base
You have to agree that since the General Data Protection Regulation (GDPR) regulates the relationship between a potential buyer and seller online, it has become almost impossible to use the contacts of strangers to potentially interact with them. You can't just collect or find a database of contacts you're interested in online and start sending them emails.
When you attend a trade show and exchange business cards with your contact information, you do so with the permission of the person giving you that contact. You verbally negotiate the upcoming communication via email or phone call. This way, you don't break the law and get that precious contact and permission to interact.
Considering that this contact belongs to your target audience, this is a win! In addition, up to several thousand people can attend a trade show. And all of them can leave you their contact. Indeed such a "live" base is valuable to your business.
In addition, such contacts are no worse than the "warmed up" lead obtained by running an expensive TV, Internet, or social media advertisement. You may even be able to save money by using the trade show as one of the marketing tools for your business.
Find out what your competitors are worth
The thought of all your competitors and potential customers from all over the world gathering under one roof makes a decent marketer and sales manager break out in a cold sweat.
Anyone can lose morale if you have a competitor in your neighborhood who can take the initiative to draw attention to himself.
But you have to know your competitors! If you know the strengths and weaknesses of your competitors, you won't be able to stand out from them. The gray mass is impersonal. The client does not care who you buy from if you are not different from each other. He will stick his hand in the basket with your companies and draw the one with which he will sign a contract randomly. And there's that chill down your spine again.
Participating in a trade show is reconnaissance on the battlefield. First, you can get to know them and their sales methods. Find out why customers choose their products or company. Evaluate the budget competitors are putting into their promotions. Get to know your competitor's potential customers and possibly take the lead. As Jack Trout and Al Ries wrote in their book Marketing Warfare, this can be applied to attending trade shows to gain a competitive edge:
"If you're making a pie, try to make it bigger, not increase the size of your piece."
"Your artillery is just words, images, sounds."
Use that and look carefully around you.
Demonstration of expertise increases confidence
Confidence today can be called the currency of both the B2B and B2C markets. Isn't that why we often see such inexplicable growth of a company's shares when there seemed to be no prerequisites for it, but a leading expert announced a rapid improvement? We believe and are willing to pay for the promise up front just because we trust this expert.
Trust does not come out of anywhere. However, you cannot expect the world to believe you if you have done nothing beforehand or if your words are at odds with your actions.
To declare yourself an expert and prove that you are an expert is a complex and long way to go. But it is worth stepping on it and moving towards the goal. One of the steps is to participate in conferences at trade shows. Demonstrating your expertise, proven in your company's products, is the currency that grows in value irrespective of external market conditions. So make the most of your participation in international trade shows!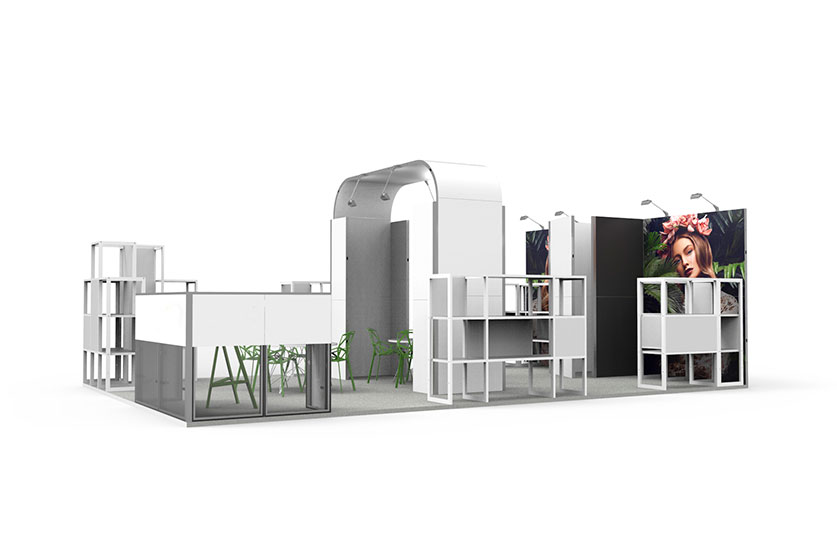 Strengthening the brand through participation in the exhibition
Branding is a process that never stops. In today's world, there is a war of brands for the customer's mind, heart, and wallet. And if you still think that a brand is just a logo and the name of your company, and the main thing is a quality product, then you are trapped in your wrong beliefs. A quality product is a hypothesis.
In the simmering world of competition with a substandard product, it's not even worth sticking your nose in the marketplace. As for quality products, on every website of even the tiniest company, you will read the message that their product is the MOST quality. In this case, such a vast and widespread statement will not be supported by any evidence base. And since grade — a subjective concept in many cases, the applicant of such a slogan relieves himself of the responsibility for whether you like the product or not. Well, he has not yet figured out how his product will be helpful to the end user.
A brand, on the other hand, is another matter. You expressly declare and strictly adhere to a set of values. If you don't live up to your commitments, you don't have a brand. Otherwise, by what parameters can you and your clients evaluate your work?
Participating in a trade show is another way of stating, securing, or proving that your brand is not just empty words. And, of course, showing your logo and company name again isn't a waste of time, either, especially if you consider purchasing a Sponsorship Package from the show organizer so that your company is mentioned wherever visitors can see it.
Communication with existing customers — customer retention
Suppose your business is lucky enough to have international partners and customers, congratulations! You are on the right track, and attending a trade show is a must for you.
It is unlikely that you can often communicate with your existing customers. You probably haven't had the opportunity to visit potential customers from other countries marked "warm" in your database to give them a definitive argument for your company.
At a trade show, you have that opportunity!
Don't forget to invite your existing and potential customers to this event.
We are all busy every day, and we don't have time to do everything we have planned during the day. So communicating to ask how you're doing isn't usually on the list of essential things.
A meeting at a trade show is a solution to the issue of "dangling communications. It's an excuse to meet, pay attention to your clients, and frankly discuss relationships and expectations in front of each other. As a result, you will be able to sway those partners who were hesitant to choose your company as a contractor to your side.
Many things can be solved over coffee in a cozy meeting room at the exhibition booth. And the free time after the exhibition can be spent with a more potent drink in a prestigious restaurant or bar. However, nothing can ever replace live communication, and one should keep this in mind when deciding whether or not to exhibit at this year's trade show.
All suppliers in one location
Finding a good supplier is no less of a challenge than finding a buyer for your products. A trade show can open up unprecedented horizons for a company to grow its business. Everything about your industry is under one roof, just a few pavilions away.
Don't forget that the purchasing manager, or another person in charge of purchasing, should attend trade shows. Unfortunately, Google can't always help you find the responsible manufacturer of a particular part for your final product, especially if the supplier company is small or has no idea how to promote itself on the Internet.
A meeting at a trade show is a chance to help you, at the very least, bring your company more money through cheaper services or raw materials from a supplier you never dreamed of before!
Expanding the distribution network
It is at the trade fair that the opportunity and the one who is looking for it meet. Expanding your distribution network by attracting foreign agents is the best solution to grow your business. An international trade fair brings together companies from all over the world interested in everything related to your industry.
There are guaranteed people here who want to join your business family. You're sure to take the headache out of a manager who spends all day on the Internet looking for people who would like to sell your products in other countries. At a trade show, it's the other way around. Potential partners look for you. Take advantage of inbound marketing at a trade show, and you'll have a worldwide presence.
Search for new employees in the organization
Strange as it may seem, you can find an employee for your company at a trade show. Often, there is a separate space at each trade show where companies post existing job openings.
If a candidate sees your ad and is interested in it, he's likely to come to your booth to meet your potential team and exchange a few words.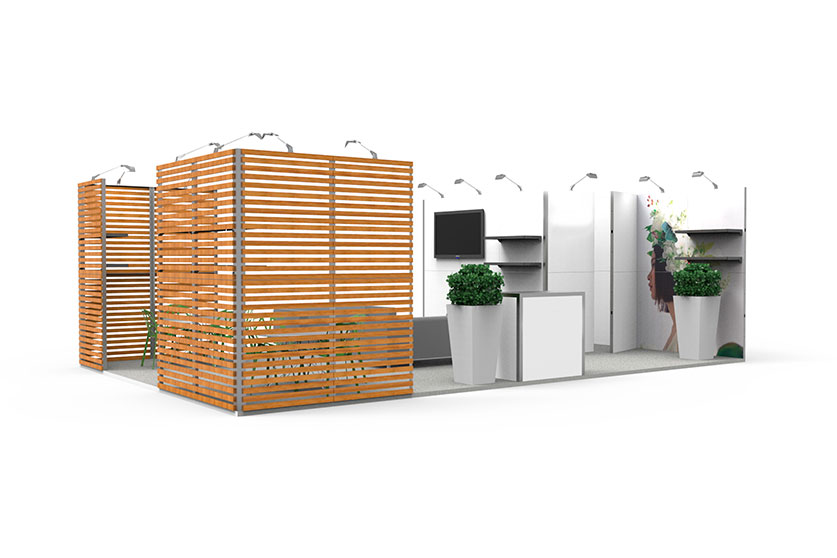 Preliminary assessment of the expediency of participation in the exhibition
There are various methodologies for assessing the appropriateness of participation in an event. But the basic idea comes down to determining the fundamental goals of your marketing and estimating the possible achievement of some of them through participation in an exhibition.
Participation in the trade show should not be reduced to a fun time for your employees abroad at the company's expense. Instead, the event should have SMART goals that are clear to all employees involved in organizing the trade show.
The following data must then be selected and analyzed:
What type of trade show is appropriate for accomplishing your goals? For example, if your goal is to make a statement about your expertise in the industry, perhaps attending a few annual conferences with a presentation on your topic would be sufficient. If your goal is to promote your brand, estimate the number of guests who will be able to interact with it.
Which region is most valuable to you? The fact is that trade shows can take place independently of each other in different parts of the world. And for sure, if the exhibition is not unique, visitors from Asia are less likely to go to Europe if they can participate in a similar exhibition at home. So if you are interested in the Asian market, perhaps you should immediately consider a trade show in the proper territory, rather than waiting for the occasional visitor from Asia who manages to come to some significant exhibition in Europe.
Who is your target audience? If you can't sell or promote your brand to interested parties, the results of such an event will not please you at all. Study the list of guests and exhibitors before you attend. How many guests are planned, how many can you contact, and how many of those contacts can become customers? Then, use your past statistics or analytics from your existing sales funnel to estimate the possible benefits of exhibiting at the show.
Identify the key workers who will be involved in organizing the event. This is where project management comes in, which will draw resources from your daily routine. The fewer resources you have, the more money you will spend to compensate for the resulting gap. This is also where the potential costs of exhibiting as an exhibitor are calculated.
Now it remains to compare the potential benefits with the possible costs and decide.
How much does it cost to exhibit at a trade show
Suppose you have decided on your objectives for participation in the exhibition and have preliminarily assessed the feasibility of your involvement in the show. In that case, it is time to calculate the exhibition's participation cost.
Your preparation and participation in the exhibition will consist of the following steps:
Payments to the organizer of the exhibition and the exhibition complex. These expenses may include exhibition, entrance, sponsorship, and service costs. You can find figures for these costs on the website of the exhibition organizer.

Booth space rental. You will always rent a space from the fairgrounds where you will put the exhibition booth. The cost depends on the fame of the exhibition, its scale, frequency, and even country. You can also find the prices on the website of the exhibition organizer.

Show services expenses. Suppose you are planning to participate in a trade show as an exhibitor. In that case, you will need electricity, uninterrupted internet, water, and possibly other delights of the civilized world at your booth. You can order all this with the help of the company that builds the exhibition stands, or you can call it yourself on the website of the organizer of the exhibition. Prices are usually checked with the manager of the responsible company and vary from exhibition to display.

You are creating a design for an exhibition stand. You will have to spend money on a particular designer if you want a unique booth design. Some construction companies will develop a free exhibition stand design for you if you order further construction from them. Buying an exhibition module system is more accessible if you often participate in exhibitions. With such a system, you can design a new exhibition booth every time. A modular system of exhibition structures is a set of elements you can assemble into different designs. Most often, the design options are already developed and provided in the form of a catalog to the sold set of modular panels.
You are buying a modular trade show booth. If your budget is limited, you can rent a modular exhibition stand. The cost, in this case, depends on the size of the frame, its design, materials, and additional elements to attract attention.
LED screens rental and AV equipment rental. If you plan to show commercials or other messages, or the design of your exhibition stand involves additional equipment, you will need to rent it.
Booth decoration: rental of furniture for the exhibition, florists' services, rental of decor.
Installation and dismantling of trade show booth. This is an additional cost, but it can be eliminated if you buy a modular exhibition system and manage it yourself.

Shipping. The logistics of a trade show booth usually fall on your shoulders.

Graphic design. It can be included in the total cost of building an exhibition stand, or it can be a separate expense if, for example, you have rented a modular stand. Or if you have bought a modular exhibition system and use it permanently, changing only the exhibition schedule to the current one.

Removal of garbage after dismantling the stand. This problem does not exist if you rent a modular exhibition stand. If you have bought a modular frame and taken it away after disassembly, this problem also does not exist. The costs should be considered for companies that order a custom exhibition stand and do not plan to use it again in the future.

Expenses for employee business trips. Hotel rent, tickets, meals, bonuses

—

these are all overhead expenses that must also be considered when planning participation in the exhibition.

Strategies for trade show marketing. Marketing activities to draw attention to your participation in the exhibition and attract customers and partners to your booth.

Trade show giveaways. Buying gifts, catering, organizing shows, and other expenses.
Thus, the cost of participation in the exhibition, in any case, will fly into a cent, regardless of the size of the booth you plan to build at the show.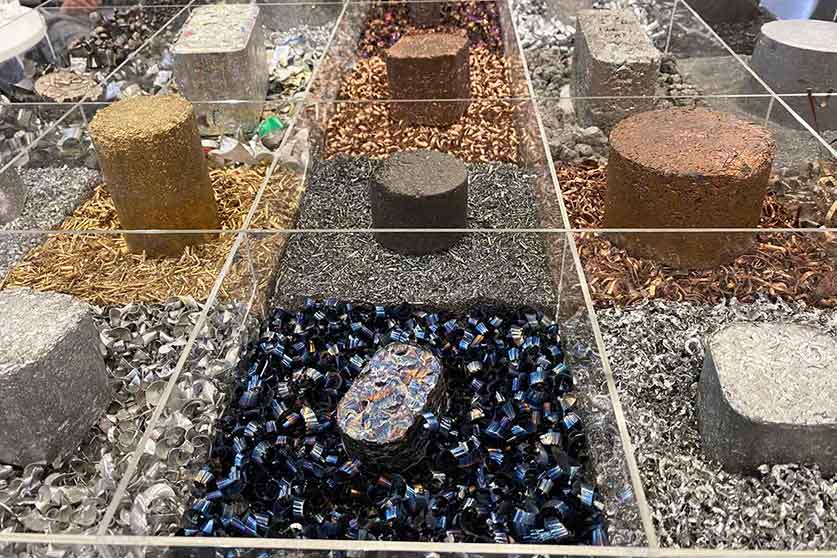 Trade show results measurement
Before deciding on your participation in a trade show, you need to make a list of goals and determine the KPIs by which you will evaluate the result. This is a different set of parameters for each company, which is why it's so difficult to find some generalized marker to assess the success of your participation in the trade show. You will have to evaluate the result yourself; we can only give you a few general recommendations to guide you on the right path.
And remember, it makes no sense to evaluate the show's results earlier than six months after the show! Only six months after the show will you know if you have succeeded in the goals you set for yourself.
Estimate the total amount of contacts received at the exhibition. Then, determine the ratio of these contacts to the total number of visitors. Information on the number of guests can be obtained from the exhibition organizer; this is public information, and you will be provided with it upon request.

Calculate the number of contracts you have signed during the trade show. Then, compare your results to your company's average percentage of successful sales deals.

Evaluate the quality of the collected contact cards, and put the information in a database so that you can work with it in the future.

If you had sales during the show, estimate the average check. Then, compare it to the average check for the usual way of selling.

Calculate the income from the trade show if your goal was sales. 

Now, all the exact steps you will need to do for six months on all the databases you have collected. It is also desirable that your call center check how the client contacting your company found out about you. Chances are this potential customer saw your booth or ads at an exhibition but did not leave you a business card. Now, several months later, he has decided to contact you specifically. This is all a result of your participation in the trade show.
Exhibition market forecasts
Globalization is our reality today. We are all connected, and processes on one side of the planet can positively or negatively affect the other.
As recent years have shown, our world is fragile and susceptible to all kinds of shocks. After the COVID-19 pandemic wave, trade shows have faced a number of challenges, but this has not destroyed the industry, but has led to its positive transformation.
The following changes in the exhibition industry and expansion of opportunities for your participation in international exhibitions are possible in the near future:
Modernization of exhibition models. Thanks to the emergence of virtual spaces and virtual events, exhibitions have been able to become hybrid. Thus, more people can be involved in the process of sharing values during an event. The boundaries have blurred, giving even more opportunities to showcase oneself to the world.

A more reverent attitude toward safety. After asking respondents how they feel about security control during public events, 55% of respondents said that they consider security to be a factor that prevents them from attending mass gatherings. This also applies to the organization of trade shows. The organizers' goal shifts to ensuring safe participation for all visitors. Here also lies a potential opportunity for companies offering personal and corporate insurance services.

The solution of safe participation in exhibitions, will also stimulate the tourism industry. 

The withdrawal of most Russian companies from the market opens up potential opportunities for many companies, participation in exhibitions will accelerate their entry into global markets and rapid development.