Custom Advertising Sculptres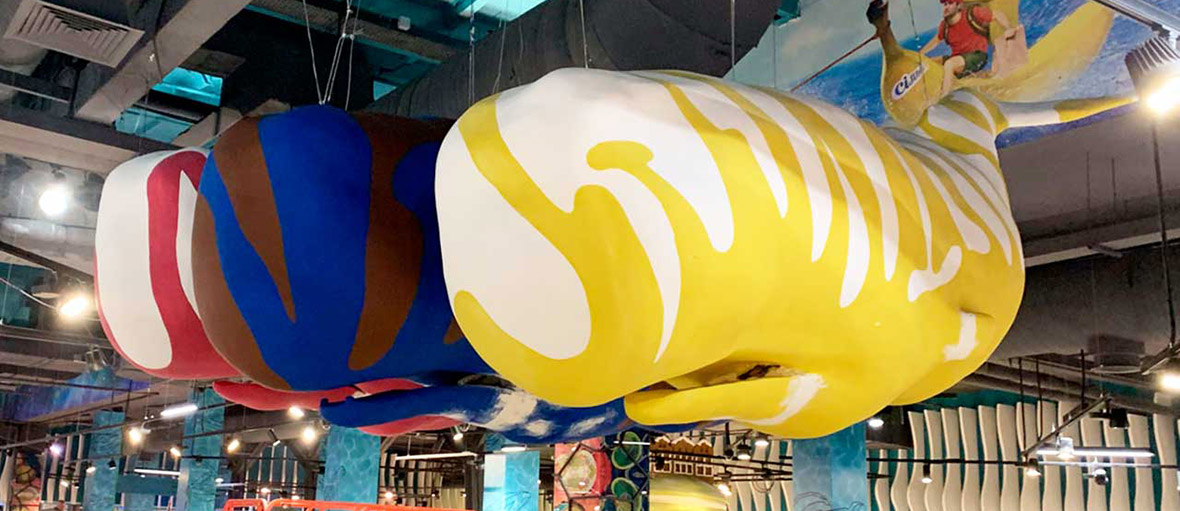 Customers prefer to use large custom sculptures to attract visitors' attention and create a unique atmosphere at an event or retail space. They can be placed anywhere in the retail space: on the walls, on the floor or the ceiling.
We make unique figures for promotions, exhibitions, roadshows, retail outlets, and special events.
Structures are made of safe materials, considering the requirements of the places where you plan to install them. Promotional sculptures to order can be made according to your design, or we will make the necessary figure by your brand book.
We make sculptures to order from a variety of materials and sizes. They can be figures for the interior or exterior.
To order a custom advertising sculpture, leave a request in the feedback form on the website. Our manager will reach out to you to clarify the details of the order. After that, the designer will develop a design concept of future objects, considering where you plan to place them and how to use them. Then we offer materials and discuss the idea and cost of the project. After that, we conclude a contract to produce souvenirs or advertising sculptures and begin production.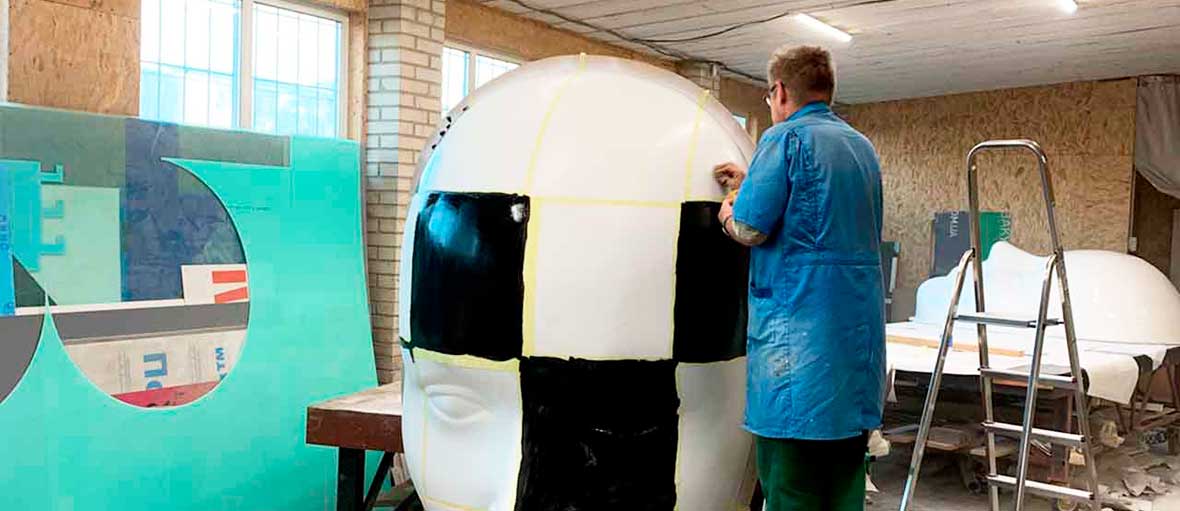 Where Promotion Sculpture Are Used
Custom volumetric sculptures can be used for:
drawing attention to retail outlets;
at trade shows, to create layouts of goods or other objects that attract attention;
to create "live" stories at various events;
to decorate or decorate retail or other premises;
for creating models of buildings or other objects;
for decorating exhibitions;
to create exhibits;
to decorate private residences.
Advantages of Working With Our Company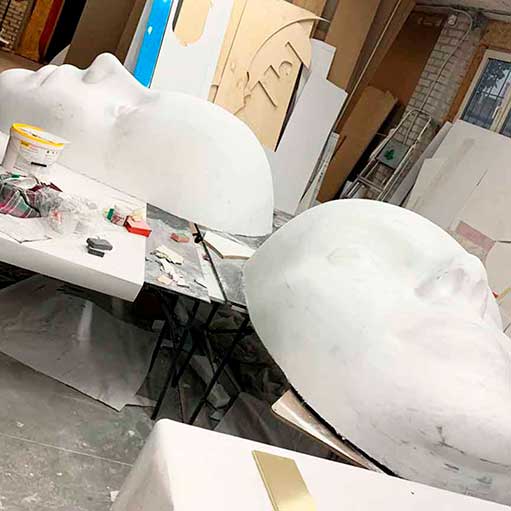 Calculate the cost of making a sculpture for outdoor advertising
Please tell us your project requirements, and we will reply in the next 30 minutes. Please specify the event date, its name, country, city, and the size of the area to be built up.
3D sculptures for promotions